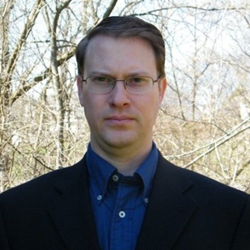 Ontario, Canada (PRWEB) July 10, 2017
Maintaining up-trending sales, marketing returns, and retaining customers contains some very costly hurdles. A prime example is Wayfair, the eCommerce furnishings enterprise, which is pumping close to $400 million into direct advertising. Their total cost for acquisition of each new customer amounts to $66, yet they had a 58% drop-off in business in 2016, and are heading for a 60% loss of customers in 2017. (1)
This points to a customer growth issue, indicating that the company may not have enough data on precisely who their customers are. A prime measure of who a prospect is, and what they're looking for in a company's product or service, is being able to identify them when they come to a web site and track them through various page visits. Before finalizing a product purchase, 94% of B2B buyers research online. These visitors can be converted into a lead by providing contact information. (2)
Unfortunately, up to 98% of web visitors do not identify themselves by filling out a web form. They end up simply looking over the website and then leaving—along with their potential value to the vendor. "To continually pull customers in, and obtain qualified leads, a company must be aware of exactly who those customers are and what they're interested in," said Kyle Tkachuk, CEO of Clickback, a software as a service (SaaS) B2B lead generation leader.
Being able to consistently identify web visitors is a key indicator for a company to ensure that they know who exactly their potential customers are, and what they're actually focusing on. The company can then tailor its marketing and sales efforts more precisely. "Think of it as 'Caller Display' on your company website constantly working to personalize your marketing strategy," added Tkachuk. All of this leads to a positive user experience and more time engaged on the website. Overall marketing and advertising can be far more effective...and cost-effective. Such identification and lead intelligence also makes it possible for sales to focus in on early-stage prospects who are actually interested in their product or service.
Reaching and identifying potential customers requires a good balance between inbound and outbound marketing. Carefully calculated inbound efforts, such as SEO and social media strategies, must be balanced with outbound lead strategies such as using website visitor tracking technology. Any company seeking to grow revenue by 30% or more in the coming year will need to learn how to expertly weave inbound and outbound lead strategies.
About Clickback:
Founded in 1996, Clickback is a software as a service (SaaS) company that helps thousands of marketing professionals solve their companies' lead growth problems using Cloud-based B2B lead generation software products uniquely designed to accelerate lead growth. Clickback is one of the world's first SaaS companies to offer email lead generation software to its customers that provides a safe and proven method of securing profitable B2B leads to mid-market and enterprise companies. Clickback has been able to identify over 500,000 leads for their users by implementing Clickback WEB, a software designed to identify unknown visitors to a company's website and utilize them as leads. In 2016, Clickback also became one of the first email service providers to be 100% IPv6 (Internet Protocol Version 6) compliant to maximize deliverability for customers. IPv6 allows for 340 undecillion IP addresses, ensuring there will be no shortage and that devices will be able to remain communicating with one another – imperative for compliant B2B marketers today. For more information on Clickback visit http://www.clickback.com/.
1. Jawad Ayaz. Long/short Equity, Tech, Online Retail. "Burning Cash And Losing Customers, Wayfair is Running Out Of Options." Seeking Alpha. N.p., 18 May 2017. Web. 29 June 2017.
2. Ayaz Nanji. "The Purchasing Behavior of B2B Buyers." B2B Forum. N.p., 21 October 2014. Web.