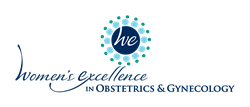 Birmingham, Clarkston, Lake Orion, Michigan (PRWEB) July 11, 2017
Women's Excellence was featured in the July edition of the McLaren Oakland Physician Connection Newsletter.
"Women's Excellence shares in your commitment to provide quality patient care. They offer the most comprehensive range of ob/gyn services - specializing in minimally, invasive surgical procedures, treatment of endometriosis, menopausal care with Bioidentical Hormone Therapy (BHT), treatment of urinary incontinence, as well as minimally invasive vaginal and pelvic organ prolapse treatments.
What sets Women's Excellence apart is that no matter what ob/gyn concerns patients have, they stay within the practice, because the staff has specific expertise to handle any ob/gyn concern. "If you refer a patient, they stay with us until we resolve the problem. We do not refer them out. And when the problem has been resolved, the patient returns to her primary care physician for her routine care," says Jonathan Zaidan MD. Dr. Zaidan, president of Women's Excellence is a board certified obstetrician/gynecologist specializing in minimally invasive surgery via laparoscopic, robotic and vaginal methods.
Women's Excellence has locations in Clarkston, Lake Orion, Birmingham and one coming soon to West Bloomfield. Patients or your office staff can schedule appointments on Saturdays, as well as some evenings to accommodate busy schedules. Women's Excellence accepts most insurances.
Coming next year will be a portal on their website where primary care physicians can get electronic reports on patients referred to Women's Excellence. Office staff can also use it to schedule patient appointments. "We want to leverage technology to make life easier for referring physicians and their patients. All in all, in addition to providing the best possible medical care and surgical outcomes, we try to innovate and provide the best customer service for our patients as well as our referring physicians." said Dr. Jonathan Zaidan."
Women's Excellence is the most comprehensive obstetric and gynecologic office in Michigan. Additionally, they specialize in menopause, weight control, bladder control, endometriosis, robotic surgery and midwifery services. Women's Excellence is committed to staying at the forefront of innovation with cutting edge technologies utilizing robotic surgery and minimally invasive surgical options when possible. The knowledgeable, compassionate physicians and healthcare providers of Women's Excellence focus on patient-centered processes to deliver the highest quality of care. They are affiliated with most insurances. They offer seamless medical record access via a state of the art patient portal and use the latest technology for record keeping and sharing, making the patient experience easier and more efficient. Women's Excellence is taking new patients and is conveniently located in three locations throughout southeastern Michigan, Birmingham, Lake Orion, and Clarkston. For more information, visit http://www.WomensExcellence.com.