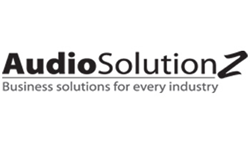 Federal and state wage and hour rules, along with economic pressures on employers and employees alike, have resulted in increasing numbers of noncompliance lawsuits.
Durham, NC (PRWEB) July 11, 2017
AudioSolutionz, a division of audio conference and corporate education leader ProEdTech, will host the live webinar "Travel Pay: Handling It Correctly" with industry veteran Vicki M. Lambert, CPP, on Thursday, July 20, 2017 at 12:30 pm ET. This session will address the rules and regulations that must be followed for handling travel pay correctly for employees.
How to compensate employees for the hours spent traveling on business is one of the major concerns of payroll departments today. Many recent changes in federal and state wage and hour rules, as well as economic pressures on employers and employees alike, are creating a situation that can practically invite noncompliance lawsuits – especially if the employee's payroll travel time results in overtime being owed to the employee.
When handling travel pay correctly, employers must not only contend with the U.S. Department of Labor (DOL), but also the Internal Revenue Service (IRS). The IRS has strict regulations on when employees can be paid for travel expenses without it being considered wages. The payroll department must consider questions such as whether the company should use the per diem method to reimburse employees or the accountable plan method, or even whether it needs to have a method when it comes to reimbursing employees for travel expenses.
This session with Vicki M. Lambert, CPP, will discuss the rules and regulations that must be followed when paying an employee for travel pay. It includes what is considered travel pay, best practices for handling travel payments, how they affect overtime calculations, and what is required on the state level. It also discusses the requirements for taxing travel expenses under IRS rules.
The session will help payroll, human resources and accounting professionals, as well as business owners, lawmakers, attorneys or any individuals or entities that must deal with the complexities and technicalities within the payroll process, to understand:

Travel pay requirements: What you must pay for and why
Best practices for paying travel pay correctly
Which employees have to be paid and when
Payroll compliance and travel pay issues: How to keep wage and hour claims at bay
What to do when federal and state laws conflict and how to handle multiple state conflict issues
How travel pay affects overtime calculations: Travel pay differences for exempt and non-exempt employees
Special circumstances that may require travel payment
What are per diems
When travel payments are taxable
Accountable and non-accountable plans
For more information and to register, visit: https://www.audiosolutionz.com/hr-compliance-employment/handling-travel-pay-legally.html
Get $30 off on our conferences and webinars. Use Code PRWEB30 on checkout (applicable for all purchases).
About ProEdTech
ProEdTech is a leading source of knowledge and training for professionals in over 15 industries, serving individuals, businesses and their employees around the globe. It offers webinars, online conferences, seminars, boot camps, books, DVDs, white papers, industry reports and other learning tools from industry experts and insiders who provide a fresh perspective on key issues, trends and regulations in order to simplify governance, risk and compliance (GRC) for enterprises and industry professionals.
ProEdTech's AudioEducator webinars offer updates, regulatory knowledge and information on the latest news in various medical specialties, as well as coding and billing updates, and analysis of regulations that affect ambulatory surgical centers, home health, long term care and hospice facilities, hospitals and healthcare systems, health insurers and physician practices. Webinars are also offered through AudioSolutionz in the technology, human resources, construction and housing, ICT and telecom, manufacturing, consumer packaged goods and retail, safety and security, transportation, energy and environment, education, trade, and chemicals industries. ProEdTech's Eli Financial platform offers tax and banking professionals, focusing on providing high-quality online training products customized for U.S. lenders and tax practitioners that include the latest updates from the IRS, CFPB and other regulatory authorities. Lawyers across the United States depend on Eli CLE for top quality online continuing legal education (CLE) programs, which can be completed for MCLE credits.
ProEdTech regularly provides professionals the opportunity to get answers to their most complex questions directly from experts, without having to attend costly live conferences. To learn more, visit: http://www.proedtech.com/.