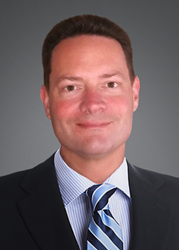 "We looked at the challenges advisors are facing for their clients and just didn't see viable solutions in the marketplace," said Scott Winters, EQIS CEO
San Rafael, CA (PRWEB) July 10, 2017
EQIS Capital, a Fee Based Turnkey Asset Management Platform (TAMP) for financial advisors, is reinventing wealth management again during an uncertain financial market environment with the introduction of its EQIS Allocation Scientifically-Engineered (EAS-E) Strategic Income Model and Dynamic Distribution Strategy. These new models complement the six existing EAS-E models that each have their own investment philosophy spanning the spectrum from strategic to tactical.
EQIS is introducing two new income model portfolios: the EQIS Strategic Income Portfolio designed to generate a steady income and the EQIS Dynamic Distribution Strategy designed to sustain client distributions.
Each income model portfolio consists of multiple asset managers with varying methodologies. Each portfolio consists of equity income, typically large cap companies that pay a dividend and also non-traditional asset classes that pay a dividend like REITS and utilities. The fixed income allocation will typically be a blend of U.S. treasuries, corporates, high yield, and global bonds.
"We wanted to bring something to financial advisors that really simplifies their practice in the income management and distribution area, especially in this uncertain market environment," said EQIS Capital Co-Founder and CEO, Scott Winters, "We looked at the challenges advisors are facing for their clients and just didn't see viable solutions in the marketplace."
NEW EAS-E Strategic Income Model
The EAS-E Strategic Income Model's core is invested mostly in strategically managed domestic high yield equities, Satellite categories include ultra high yield, real estate, commodities, and specific industrial sectors. The fixed Income component is a variety of mostly strategically managed securities such as preferred stocks, foreign fixed income, domestic corporate bonds, and U.S. treasuries.
Conservative, moderate conservative, moderate, moderate aggressive, and aggressive versions of the EAS-E Strategic Income Model are offered.
"The asset managers in the EAS-E Strategic Income Models are managed mostly by strategists but we also included some tactical money management in equity and fixed income," said the EQIS CEO, Scott Winters.
Dr. Kenneth Kim, EQIS Chief Economist and Financial Strategist said, "We want to help advisors and their clients secure reliable income. This is especially important when there is uncertainty in markets. Will interest rates keep rising? Will the U.S. market's honeymoon with Trump continue? How will the markets handle the ongoing geopolitical uncertainty? Which way will oil prices go? Will China bring us into a global recession?" Only time will tell and EQIS now has portfolios to help investors in the asset accumulation and decummulations phases of their investing life cycle.
"We are in unprecedented times, equities are near all time highs and interest rates are at all time lows. On top of that we are about to see the largest transition of wealth in our country's history. Social security won't solve for the fact people are living longer, health care costs are on the rise, individuals have underfunded retirements, and yields are historically low," said Joel T. Bennett, VP Business Strategy. "We felt obligated to take these challenges head-on and provide advisors liquid modern solutions that just are not available to most investors."
NEW EAS-E Dynamic Distribution Strategy
The EAS-E Dynamic Distribution Strategy's core is invested mostly in tactically managed domestic high yield equities. Satellite investments include ultra high yield, real estate, commodities, and specific industrial sectors. The fixed Income component is a variety of mostly tactically managed securities such as preferred stocks, foreign fixed income, domestic corporate bonds, and U.S. treasuries.
An equity hedge portfolio is incorporated, designed to capture market upside but also protect on the downside. The model also has an allocation to an ultra high yield portfolio. One of the company's strategic partners developed an innovative solution to overcome the low yield environment. They have been able to provide a portfolio designed to get double digit yield while maintaining liquidity.
Mr. Bennett added, "This sleeve is innovative and I don't know of another portfolio like this in the marketplace. It makes a very nice complement to the other methodologies, giving us a boost in yield and adding diversification. We have created a blend of strategic asset managers and tactical managers in a way we feel provides the best opportunity to capture the upside of the market while protecting on the downside."
Conservative, moderate conservative, moderate, moderate aggressive, and aggressive versions of the EAS-E Dynamic Distribution Model are offered.
The way that cash is raised for distributions is also innovative. During 'normal' times, the strategy will use its "Smart Distribution" methodology which uses cash on hand first, then sells securities that are overweighted according to their targets. The highest priced tax lots of each security are sold first for tax efficiency. During depreciating market conditions, the strategy will deploy "Tactical Distributions," meaning it uses assets in the Distribution sleeve that are invested in a tactical fixed income portfolio designed for income and preservation of capital. This will be executed to prevent the need to sell depreciated assets to provide income. When the market returns to 'normal' times, the Distribution sleeve will replenished from the assets that have appreciated.
Dr. Kim, a 20 year finance professor, added, "So, even if a bear market or a stock market correction occurs, the plan is for there to be enough money in the Tactical Distribution bucket to cover a client's monthly expenses for 2 years. When the market bounces back up, the portfolio will stop paying EQIS Tactical Distributions and return to paying EQIS Smart Distributions. In addition, at this time it will rebalance accounts back to their target weights, refilling the Tactical Distribution bucket."
"The EAS-E Dynamic Distribution Strategy invests in a carefully and rigorously designed portfolio that can pay both Smart and Tactical Distributions," said Mr. Winters. "We have found the blending of asset manager methodologies gives us the best opportunity to navigate any market condition. Our goal is to provide our advisors and clients the peace of mind their goals and objectives will be met efficiently as possible."
Our Six Existing EAS-E Model Portfolios
The EAS-E Model Portfolios span the spectrum of investment philosophies - from 100% strategic to 100% tactical with four blends - and all allocations are scientifically engineered. The allocations, which are managed by EQIS, are rigorously and methodically derived, primarily based on academic theory and evidence, but also based on in-house scenario analysis, computerized mathematical simulations, and EQIS proprietary quantitative modeling.
The point-and-click, EQIS managed models are built for advisors to:
Increase their practice efficiency with easy-to-use professional asset management.
Prevent clients from emotional investing with scientifically engineered portfolios.
Serve clients at all life stages with portfolios made for accumulation and distribution.
Help clients of all sizes and tolerances since portfolios are client-centric.
Potentially provide clients with better returns and lower risk through institutional style investments.
Ultimately save an advisor time to focus on client relationships.
Video on model income portfolios:
https://eqis.wistia.com/medias/i2goj1wt30
About Scott Winters, EQIS CEO and Co-Founder
Scott's multi-decade career in financial services has spanned the largest wire house firms to the independent channel. As a top advisor, trainer, and manager of advisors, he continuously rewrote the book on the use of technology by advisors.
In the early 1990s, Scott began increasing efficiency with practice management systems, improving client relations by using customer relationship management (CRM) software, and analyzing investors' costs and asset allocations using a variety of novel technologies.
Scott's vision in founding EQIS was and is to empower advisors with all the resources, guidance, and technology that they need to perfectly serve their clients with the utmost trust, competence, and confidence.
Scott earned a BA in business economics from San Diego State University.
About Kenneth Kim, PhD, EQIS Chief Economist and Chief Financial Strategist
Ken began his career in finance more than 20 years ago as a research assistant at the PACAP Research Center in Rhode Island. He has worked as a senior financial economist at the U.S. Securities and Exchange Commission, as a consultant for the CFA Institute, as a special consultant for the Securities Litigation Consulting Group, and as an academic consultant for the Kuala Lumpur Stock Exchange.
He is also a highly accomplished finance scholar and professor of financial strategy, investments, portfolio theory, derivative securities, business economics, and financial risk management. He has held academic appointments at 16 different universities around the world and has served on the board of directors of multiple academic organizations.
His research has been widely-published in peer-reviewed journals, and he has been cited or quoted in the likes of the Wall Street Journal, the Financial Times, BusinessWeek, Barron's, The New York Times, and many more. Ken is also a Forbes and Financial Advisor contributing columnist. His recent works on dividends and income:
https://www.forbes.com/sites/kennethkim/2017/06/02/income-portfolios-the-good-the-bad-and-the-ugly/#21e2a9562afb
http://www.fa-mag.com/news/what-difference-do-dividends-make-33204.html
About Joel Bennett, VP Business Strategy
Joel T. Bennett is a 17-year veteran of the financial services industry. He has worked for T. Rowe Price, JP Morgan Chase, and AssetMark. As a consultant and partner to hundreds of financial advisors, Joel has helped independent advisors raise billions of dollars in assets under management. His key areas of expertise are practice management, client relationship management, business development, and investment strategy. Joel received a BA in finance and economics from Western Michigan University.
EQIS Capital Management
EQIS is a Turnkey Asset Management Platform (TAMP) that can provide separate account management through direct investments in the stock market, coupled with low cost ETF strategies. In addition, EQIS has developed strategic alliances with 3rd party asset managers who have passed EQIS stringent due diligence process as well as manages money in-house. For more information visit http://www.public.eqis.com/easemodels
The information contained herein is developed from sources believed to be reliable and is provided for informational purposes only. Advisory services are offered through EQIS Capital Management, Inc. ("EQIS") a registered investment adviser. This is not an offer to sell securities or provide investment advice which may be done only after a client suitability review is conducted and appropriate disclosures are made. Certain investment strategies may carry higher degrees of risk and have a level of complexity which may not be suitable for all investors. Before investing you should identify with the assistance of your financial adviser your specific goals, risk tolerance and investment time horizon. EQIS does not provide tax or legal advice. Diversification does not ensure a profit or protect against loss in declining markets. All investments carry with them a degree of risk to include a total loss of principal. Past performance is not a guarantee of future results. EQIS shall select managers for each strategy type and may change the allocations and managers from time to time.