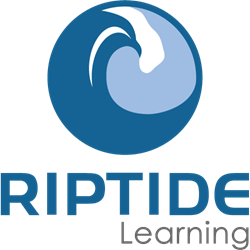 The donation and community service will directly benefit the Children's Home Society of Central Florida.
Orlando, FL (PRWEB) July 11, 2017
On July 7, 2017 Riptide Software announced their participation in ATD Central Florida W.I.L.D. Annual Conference, EXPO, & Summer Sizzle. The conference hones a community service component and donation, which includes building bicycles for local children in need that Riptide will be participating in. The donation and community service will directly benefit the Children's Home Society of Central Florida.
The event will take place on July 21, 2017 at the Orlando Campus of Nova Southeastern University which will be focused on talent development activities including collaborating and building partnerships with industry peers, as well as personal and professional development. The Riptide Learning division is eager to be a part of a great cause and extend their line of products/services for enterprise talent development into their native Central FL space.
MediaContact:
Technology Resources and Riptide's CEO are available for interview.
Please contact Christy Puller, 407-542-7675.
About Riptide Learning:
The Riptide Learning Division brings the Riptide Elements® product line of learning solutions to the modern enterprise: Storepoints xAPI-Conformant LRS, Waypoints In-line Training Software, and Learnpoints Adaptive Learning Courseware. Elements is a scalable, and configurable platform of learning solutions that works seamlessly with existing enterprise software systems in a non-disruptive way. All products are also backwards compatible to Legacy systems. Riptide Learning team members are active participants in the community developing xAPI—the standard in modern learner experience tracking.
About ATD Central FL:
ATDCFL is home to over 900 workplace learning and performance professionals. We serve the Orange, Lake, Seminole, and Volusia Counties. Members and associates of ATDCFL represent the major employers of Central Florida (e.g. Disney, Universal Studios, Sea World, Orange County Government, UCF, Florida Hospital, Lockheed Martin, and many others) and many are small business owners with years of experience, specializing in learning and performance. The members' scope of workplace responsibility varies, including learning and performance, organizational development and human resources. In addition to being local members, nearly half of our members are also members of National ATD.