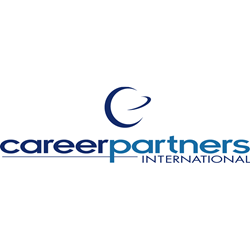 Boston, Massachusetts (PRWEB) July 11, 2017
Most organizations, during their trajectory, will experience periods of radical change, however communicating that change and keeping employees motivated and engaged can be a challenge. To address this need, Camden Consulting Group, a leadership development and coaching consultancy and a division of Keystone Partners, now offers services designed for 'Building a Resilient Workforce.' The field-tested approach offers managers practical concepts and solutions for building engagement, encouraging resiliency and coaching during and after a company experiences significant change.
"Whether it's a merger, shift in a business model, or reduction in force, change can be scary," said Erin Pappo, Client Services Director, Camden Consulting Group. "Camden's services support managers with a framework to communicate and manage change in a way that builds resiliency, understanding and ultimately engagement among teams."
'Building a Resilient Workforce' provides a blend of broad leadership concepts with organization-specific messages around vision and values. In the process, executives will develop an action plan to support the organization as a whole during unprecedented times.
"Through our work with executives, we have seen the importance of creating meaningful processes in order to help a workforce remain strong during periods of transition," said Elaine Varelas, Managing Partner, Keystone Partners. "Managing change effectively reduces fear, allows employees to visualize the business strategy, builds loyalty and engagement and increases productivity."
Since 1996, Camden Consulting Group has partnered with hundreds of client organizations and thousands of individual clients to develop talent and maximize leadership skills, resulting in exceptional organizational and individual performance. Camden collaborates with line executives, management teams and HR leaders to identify, prioritize and implement practical talent management strategies that deliver tangible results.
About Camden Consulting Group
Keystone Partners provides career management support for individuals at all levels, and companies of all types and sizes. It is comprised of Keystone Associates, Essex Partners, and Camden Consulting Group.
Camden Consulting Group provides focused, practical and customized leadership development and talent management services to client organizations and their employees. For more information on Camden Consulting Group, visit http://www.camdenconsulting.com.
About Career Partners International
Founded in 1987, Career Partners International is the leading provider of Outplacement, Career Management, Executive Coaching and Leadership Development. Employers around the world trust our local market experts to provide the best possible outcomes for employees. Keystone Partners represents CPI in the greater New England area, the Research Triangle and other areas as client needs dictate.