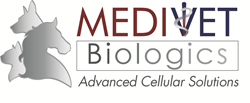 Immunotherapy is a cutting-edge strategy designed to assist the patient's own immune system to work harder and more efficiently to attack cancer from within
Lexington, KY (PRWEB) July 11, 2017
MediVet Biologics, a global leader in veterinary biologic solutions for pets announced today in partnership with the Veterinary Cancer Group (Los Angeles, CA) a trial for dogs stricken with cancer. The trial involves a breakthrough strategy of combining a personalized immunotherapy vaccine with specialty cancer standards of care.
K9ACV is a service provided by MediVet Biologics which allows for an affordable personalized immunotherapy vaccine for canine cancer. The immunotherapy cancer vaccine was developed by MediVet Biologics in partnership with researchers from the University of Kentucky Markey Cancer Center.
Immunotherapy is a cutting-edge strategy designed to assist the patient's own immune system to work harder and more efficiently to attack cancer from within.
K9ACV is being studied by the veterinarian oncology team at Veterinary Cancer Group to be used in conjunction with current treatment strategies such as chemotherapy and radiation. The goal, is to study a multi modal approach to canine cancer to see if it can offer better outcomes when patients are in various stages of disease.
Greater than 50% of dogs over the age of ten will develop cancer and early detection is often difficult. The trial is now open and available to owners of canine patients with any form of cancer in the Orange County, San Fernando Valley & Los Angeles California areas.
In late 2016, an initial paper was published on the vaccine service and the company just finished an additional trial utilizing the vaccine for cancer patients at Kansas State University College of Veterinary Medicine.
Thomas Masterson, VP of Business Development, MediVet Biologics, "We have already had tremendous success utilizing K9ACV on patients who were not candidates for specialty cancer care. Our hope is that by combining our immunotherapy treatment with other established methodologies of canine oncology care we can make this service available to more patients in need and offer increased survival for the patient. We are fortunate to have partnered with a progressive group of oncologists such as the team at VCG."
About MediVet Biologics
MediVet Biologics is a animal health company focused on providing innovative strategies to fight diseases and redefine pet healthcare. Since 2010 the company has provided services to a network of thousands of progressive veterinarians such as Actistem™ Stem Cell Therapy and other biologic treatments designed to rebuild and repair processes naturally without dependency on drugs. Each product and service is designed to offer alternatives to improve the lives of pets and their owners.
http://www.medivetbiologics.com