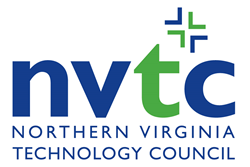 Herndon, VA (PRWEB) July 11, 2017
On July 11, the Northern Virginia Technology Council (NVTC) announced the fiscal year 2017-2018 officers of the Board of Directors as well as the election of 26 new and returning Board members.
The Officers of the Board of Directors are:
Chair: Rich Montoni, MAXIMUS
President & CEO: Bobbie Kilberg, NVTC
Vice Chairman: Marilyn Crouther, DXC Technology
Secretary: Marta Wilson, Transformation Systems, Inc.
Treasurer: Matt Schwartz, KPMG LLP
General Counsel: Craig E. Chason, Pillsbury Winthrop Shaw Pittman LLP
Public Relations Advisor: Alisa Valudes Whyte, Merritt Group
Chairman Emeritus: Todd Stottlemyer, Inova Center for Personalized Health
The NVTC membership elected 16 three-year-term members to the NVTC Board of Directors. The 16 individuals are:
Mac Curtis, Vencore
Mark Ellenbogen, BDO
Amr ElSawy, Noblis
Tom Farrell, Dominion Energy
Chad Fredrick, ePlus Group
Linnie Haynesworth, Northrop Grumman Mission Systems
Roger Krone, Leidos
Tim O'Brien, Micron Technology
Oscar Osorio, Grant Thornton
Jason Providakes, The MITRE Corporation
Brian Roach, SAP
Timothy Sands, Virginia Tech
Brad Schwartz, Blue Canopy
Jean Stack, Houlihan Lokey
Teresa Sullivan, University of Virginia
John Wood, Telos
In addition, Rich Montoni, Chairman of the NVTC Board, made six Chair's appointments to the Board. They are as follows:
Chris Eldredge, DuPont Fabros
Anup Ghosh, Invincea
John Hagan, Raymond James
Joel Kallett, Clearsight Advisors
Carolyn Parent, LiveSafe
Matt Strottman, In-Q-Tel
Finally, the NVTC Board has approved adding the following Board members to replacement seats:
Dave Dacquino, Serco North America
Paul Leslie, Dovel Technologies
James Schenck, PenFed Credit Union
Dave Zolet, LMI
###
The Northern Virginia Technology Council (NVTC) is the membership and trade association for the technology community in Northern Virginia. As the largest technology council in the nation, NVTC serves about 1,000 companies from all sectors of the technology industry, as well as service providers, universities, foreign embassies, nonprofit organizations and governmental agencies. Through its member companies, NVTC represents about 300,000 employees in the region. NVTC is recognized as the nation's leader in providing its technology community with networking and educational events; specialized services and benefits; public policy advocacy; branding of its region as a major global technology center; initiatives in targeted business sectors and in the international, entrepreneurship, workforce and education arenas; and the NVTC Foundation, a 501(c)(3) nonprofit charity that supports the NVTC Veterans Employment Initiative and other priorities within Virginia's technology community. Visit NVTC at http://www.nvtc.org.