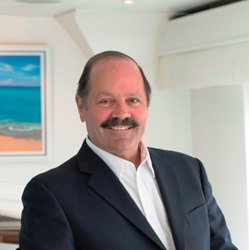 Palm Harbor, FL (PRWEB) July 11, 2017
A recent June 2017 report from Credit Suisse estimates that between 20% and 25% of the nation's shopping malls will close in the next five years as shoppers' habits continue to shift from in-store to online buying. Traditional mall anchors such as Macy's, J.C. Penney, and Sears have announced widespread store closings in recent months, and a number of niche clothiers like American Apparel and BCBG Max Azria have filed for bankruptcy. The report estimates that around 8,640 stores will close by the end of the year.1 These problems will be particularly acute in retail-intensive areas like shopping streets and malls.
"It's now a known and accepted fact that online shopping has changed both the presence and the form of bricks-and-mortar retail outlets in the United States—including Florida – and it will continue to do so", says Brian Andrus, President of the Florida Gulfcoast Commercial Association of Realtors. "Property owners and municipalities should not be caught asleep at the wheel. There are developers, entrepreneurs and municipalities today who can engage with the vast talent inherent in the commercial real estate professional community in Tampa Bay to take action." He continues to explain that it is negligent to do otherwise, and, thereby inherit the inevitable shuttered stores, vacant buildings and sites that can become blight and result in the decline of the physical asset's value as well as that of property values.
The closing of mall anchors like Macy's and Sears has a ripple effect. Once a department store goes vacant, life can become extremely difficult for middle-mall retailers like nail salons, jewelry stores, and the like – those who to some degree depend on traffic from the larger stores.
According to Morningstar Credit Ratings, the U.S. has the greatest amount of retail space per capita—23.5 square feet per feet per person—of any country in the world. Canada, with 16.4 square feet per person, is second, followed by Australia's 11.5 square feet—less than half that of the U.S. Some feel there may be a longer way to fall before the industry hits bottom.2
The wrong response to this situation on the part of property owners and/or municipalities, Andrus notes, is to overthink it. The best approach is engage in creative repurposing, a term now commonly used and illustrated both inside and outside of Tampa Bay – an example being spots where slowed shopping activity has moved away from strictly shopping to creating a more experiential destination. Take Grapevine Mills, located two miles from Dallas/Fort Worth Airport, which has more than 200 retail outlets and restaurants but now offers a Sea Life aquarium, a Legoland, and an amusement center that features 24 lanes of bowling, billiards, video games, and a karaoke studio.3
Just one of several good-news pieces is a New York Times study that rated the Tampa Bay area as the fourth fastest-growing job market in the U.S.4 Like everyplace else in the country, we're confronted with a fundamental change in people's shopping habits.
Andrus said, "I have seen some municipalities overthink and overanalyze what to do. They need to play to their strengths - land use, zoning, utilities, roads, etc. – and step back and provide opportunities allowing the private sector to participate. Developers, entrepreneurs and others of the private sector bring their specialties and strengths – capital, creativity, and plans upon which they take on the risk/reward burden. The link between these two is the professional expertise of commercial real estate practitioners who are daily working out ideas and providing possibilities to both sides."
The wrong, fatalistic way to look at it is that the future simply arrives on its schedule, not ours. Rather, by being pro-active and engaging the impressive amount of talent that exists today in Tampa Bay we can create our own desired future. Malls and centers may indeed morph from purely shopping venues to destination sites with more entertainment value, or they may become something different. Regardless which way it goes, the point is that we can put it there – the major players must move forward in an expedited, efficient manner. That is common sense. It means much more face-to-face sessions and other forms of collaboration, such as roundtable discussions and summits of participants that result in action plans from passionate leadership and not just more yak. Andrus explained that to lessen current and potential blight and make the future something people want, participants would be prudent to seek input from commercial real estate professionals—such as the members of FGCAR. They exist as a link between municipalities and the private sector.
About Florida Gulfcoast Commercial Association of Realtors:
Established in November 1992, the Florida Gulfcoast Commercial Association of Realtors (FGCAR) is the sole NAR (National Assn of Realtors) based professional membership organization strictly for licensed commercial real estate brokers/agents in the Tampa Bay region. It is one of only two in such organizations in Florida; one of less than 30 nationwide. Its mission is to provide the Tampa Bay region a source of professional expertise and ethical accountability in the field of commercial real estate. The association offers education, events and networking as well as resources for professionals engaged in commercial real estate.
About Brian Andrus:
Brian Andrus operates a brokerage in Clearwater and is a licensed real estate broker in both California and Florida, having also earned the CCIM (Certified Commercial Investment Member) and the ALC (Accredited Land Consultant) accreditations (both volume transactions of commercial properties and land). The Florida Gulf Coast Commercial Association of Realtors consists of commercial professionals that transact over $4 billion worth of commercial real estate annually by its members and affiliates.
1. Easter, Makeda, "Up to 25% of U.S. shopping malls may close in the next five years," Los Angeles Times, June 1, 2017.
2. Peterson, Hayley, "This is a Death Spiral," Business Insider, June 3, 2017.
3. Montgomery, David, "Deep in the Malls of Texas, a Vision of Shopping's Future," New York Times, June 20, 2017.
4. O'Donnell, Christopher, "Study: Tampa area fourth fastest-growing job market in U.S.," Tampa Tribune, April 19, 2016.