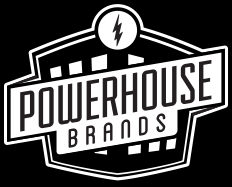 "We are excited to bring Kahala's numerous and high quality brands to the Powerhouse gift card offering to the incentives industry." -Matt Davies, CEO of Powerhouse Brands
Vancouver, WA (PRWEB) July 11, 2017
Gift Card consulting firm Powerhouse Brands is proud to announce a new partnership with nationwide quick-service restaurant franchise company Kahala Brands, owner of 22 distinct quick-service restaurant brands.
Powerhouse Brands will be assisting Kahala Brands with overall strategic development and management of Kahala Brands' current Gift Card programs, including the re-launching of a B2B Gift Card programs for key national and regional branded gift cards including:
Cold Stone Creamery®
Pinkberry®
Baja Fresh®
America's Taco Shop®
Taco Time™
Blimpie®
Businesses can now purchase cards from these brands for placement in incentive, loyalty, fundraising, and other B2B programs. If you are interested in purchasing any of these brands in bulk or if you would like more information about Kahala Brands' Gift Cards, contact giftcards@powerhousebrands.com
About Kahala Brands
Kahala Brands is an international franchising Company with a portfolio of 18 quick-service restaurant brands with approximately 2,900 locations in 25 countries including: Cold Stone Creamery®, Blimpie®, TacoTime™, Samurai Sam's Teriyaki Grill®, The Great Steak & Potato Company™, NrGize Lifestyle Cafe™, Surf City Squeeze®, Johnnie's New York Pizzeria™, Cereality®, Kahala Coffee Traders® Frullati Café & Bakery™, Rollerz™, Ranch One®, America's Taco Shop®, Planet Smoothie®, Tasti D-Lite™, Maui Wowi®, and Pinkberry®.
About Powerhouse Brands
Powerhouse Brands is a dedicated Gift Card program management firm focused on premium and emerging brands. Powerhouse supports merchants in applying best practices and creative solutions to develop and grow outstanding Gift Card programs that provide exceptional consumer experiences. Visit http://www.powerhousebrands.com to see how gift card programs can be awesome.