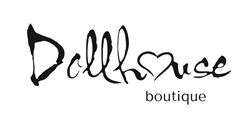 "She believed she could so she did."
Carlsbad, CA (PRWEB) July 12, 2017
Dollhouse Boutique, a local boutique for women that features the latest Southern California styles, is excited to announce the launch of their brand new online store. The online boutique is officially open for business and is consistently restocked with up to date fashion.
Rebecca and Angelina, the owners of Dollhouse, have always wanted their well-known boutiques to enter the online shopping world - and now it is happening. This is not only exciting for Dollhouse but also for those who love to engage in an online shopping experience.
Dollhouse was chosen for their superior 'boho-chic' styles. Each item that presents itself in the boutiques or online is hand selected by Rebecca and Angelina. This allows the boutiques to have a "family-owned vibe". Lovestitch is one of the most sought after brands this season, from quality fabrics to effortless maxi dresses, Lovestitch has truly made a name for themselves and is now available on Dollhouse's Online Boutique.
Rebecca and Angelina love to rejoice in every next step of their business. The launch of their online store is absolutely included in the celebration of new adventures. With the support of faithful family, friends, and guests - the boutiques have continued to thrive. Guests not only receive quality outfits for their closet; they are also gifted a one on one shopping experience from the team at Dollhouse. With this purpose and value in mind, it is no wonder brands such as Lovestitch are finding their way into Dollhouse Boutiques.
The staff at Dollhouse have been trained to provide each guest with a personal shopping experience and are available for a consultation either in-store or on the phone while shopping online.