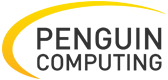 FREMONT, California (PRWEB) July 11, 2017
Penguin Computing®, provider of high performance computing, enterprise data center and cloud solutions, today announced completion of the company's major technology transition to the Intel® Xeon® Scalable platform for all Penguin Computing product lines.
"Penguin Computing's server solution offers an unrivaled array of compute and storage form factors, in standard 19" EIA, Open Compute and Tundra™ Extreme Scale platform," said William Wu, Director of Product Management, Penguin Computing. "We are excited to introduce Intel® Xeon® Scalable platform based solutions into our versatile Relion® and Tundra™ product lines to tackle today's computing challenges. Organizations looking to deploy across Data Centers, Cloud Computing, hyper-scale HPC and Deep Learning will find Penguin Computing's unique and expanding solutions to meet their needs."
Intel Xeon Scalable platform provides increased performance, a unified stack optimized for key workloads including data analytics, and adjacencies of networking, acceleration and storage. The platform's increased performance is realized through innovations including Intel® AVX-512 extensions that can deliver up to 2x FLOPS per clock cycle, which is especially important for HPC, data analytics and security/cryptography workloads. Along with numerous acceleration refinements, the new platform offers integrated 10 Gb/s Ethernet or 100 Gb/s Intel® Omni-Path architecture fabric options. With these improvements, the Intel Xeon Scalable Processor yielded an increase of up to 8.2x more double precision GFLOPS/sec when compared to Intel Xeon processor E5 family (codenamed Sandy Bridge), and a 2.27x increase over the previous-generation Intel Xeon processor E5 v4 (codenamed Broadwell) [1].
"This transition reflects Penguin Computing's philosophy of anticipating the technology needs of our customers to best meet their requirements," said Tom Coull, President and CEO, Penguin Computing. "We are pleased to partner with Intel to bring the many benefits of the Xeon Scalable platform to our customers."
About Penguin Computing
Penguin Computing is one of the largest private suppliers of enterprise and high- performance computing solutions in North America and has built and operates the leading specialized public HPC cloud service Penguin Computing On-Demand (POD). Penguin Computing pioneers the design, engineering, integration and delivery of solutions that are based on open architectures and comprise non-proprietary components from a variety of vendors. Penguin Computing is also one of a limited number of authorized Open Compute Project (OCP) solution providers leveraging this Facebook-led initiative to bring the most efficient open data center solutions to a broader market, and has announced the Tundra product line which applies the benefits of OCP to high performance computing. Penguin Computing has systems installed with more than 2,500 customers in 40 countries across eight major vertical markets. Visit http://www.penguincomputing.com to learn more about the company and follow @PenguinHPC on Twitter.
Penguin Computing, Scyld ClusterWare, Scyld Insight, Scyld HCATM, Relion, Altus, Penguin Computing On-Demand, POD, Tundra, Arctica and FrostByte are trademarks or registered trademarks of Penguin Computing, Inc. Intel and Xeon are registered trademarks of Intel Corporation in the United States and other countries.
[1] Baseline config: 1-Node, 2 x Intel® Xeon® Processor E5-2699 v4 on Red Hat Enterprise Linux* 7.0 kernel 3.10.0-123 using Intel® Distribution for LINPACK Benchmark, score: 1446.4 GFLOPS/s vs. estimates based on Intel internal testing on 1-Node, 2x Intel Xeon Scalable processor (codename Skylake-SP) system. Score: 3295.57
Baseline config: 1-Node, 2 x Intel® Xeon® Processor E5-2690 based system on Red Hat Enterprise Linux* 6.0 kernel version 2.6.32-504.el6.x86_64 using Intel® Distribution for LINPACK Benchmark. Score: 366.0 GFLOPS/s vs. 1-Node, 2 x Intel® Xeon® Scalable process on Ubuntu 17.04 using MKL 2017 Update 2. Score: 3007.8
Software and workloads used in performance tests may have been optimized for performance only on Intel microprocessors. Performance tests, such as SYSmark and MobileMark, are measured using specific computer systems, components, software, operations and functions. Any change to any of those factors may cause the results to vary. You should consult other information and performance tests to assist you in fully evaluating your contemplated purchases, including the performance of that product when combined with other products. For more complete information visit http://www.intel.com/benchmarks.
Penguin Computing Contact:
Phillip Bergman
Viewstream
845-728-3984
pbergman(at)viewstream(dot)com