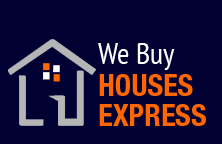 Arlington, VA (PRWEB) July 11, 2017
We Buy Houses Express, the company that provides competitive cash offers for homes "As Is", is pleased to announce its seventh anniversary.
Seven years ago, Virginia's real estate market was far from robust. The state was still reeling from the housing crash and resulting economic downturn. Investors were pulling away from the industry, and that affected buyers and seller even more.
Rather than following the trend of only working a strong market, the entrepreneurial We Buy Houses Express company went all in with an innovative concept: buy any house, in any condition, without real estate agents and without making the homeowner do renovations or repairs.
Home buying companies are not new. Just turn on the television and watch the plethora of past-their-prime musicians and actors renovating houses! Sadly, this reality star era of real estate investors has given many with no real estate or business experience the idea that buying, renovating and selling homes is very easy. It is not. We Buy Houses Express is different because it is run by a team of experienced business people that are very familiar with the rates, trends and area in which they do business. The company has access to a great deal of capital, and utilizes the same trades teams to ensure consistent quality. All We Buy Houses Express staff are trained and fully invested in providing excellent customer service. We Buy Houses Express is a large, well-run company, and that is why it grew 65 percent in the first quarter of 2017!
To date, We Buy Houses Express has purchased more than 400 homes. The company that dared to introduce a disruptive way of buying and selling has now given homeowners a new and hassle-free way to sell their homes.
To learn more about how We Buy Houses Express is making a difference in Virginia, please visit webuyhousesexpress.com/about.
About We Buy Houses Express
We Buy Houses Express has completely changed the way homes are bought and sold. The emphasis is on the "express" part of the name. Thanks to this incredibly innovative company, home and property owners have the fastest possible means of liquidating their real estate assets into fast cash. Loved by home owners, landlords clearing out rental properties, military families and real estate investors alike, those who use We Buy Houses Express love the fact that they can get a competitive cash offer within seven minutes for homes they don't need to fix up in order to sell. How does this company do it? With an experienced team lead by an expert in the field who understands the home buying and selling process, and also understands the needs and wants of those looking to sell. Each client is treated with the respect, care and dignity they deserve – and each client gets cash fast for their asset.
Contact Details:
We Buy Houses Express
4601 N. Fairfax Dr, Suite 1200
Arlington, VA 22203
Phone: 1-877­724­4261
Source: We Buy Houses Express
###