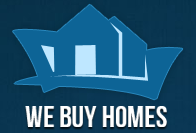 Washington, DC (PRWEB) July 11, 2017
We Buy Homes announces its sixth anniversary.
We Buy Homes Inc. launched during a soft real estate market when buying and selling confidence was at an all-time low. While most investors were shying away from the market, however, We Buy Homes Inc. saw it as the perfect time to launch their bold real estate concept: a company that was backed by a great deal of capital, enabling it to give very competitive cash offers on "As Is" homes.
Using this model, We Buy Homes thrived and experienced runaway growth from day one; and during the first quarter of 2017, the company grew by 45 percent. By March 2017, the company had purchased its 300th home.
Many wonder why We Buy Homes is so successful, and the company is happy to share their "secret." It's providing a service that is much needed in the real estate industry, and providing that service with trained professionals, customer service, technology and innovation.
The main thing that drives We Buy Homes is its ability to purchase any home Maryland, Virginia and Washington, DC; and that house can be in any condition: brand new, in need of updating, condemned, inherited, a show home – it simply doesn't matter. The homeowner gets a competitive cash offer (among the best offers in the home buying industry thanks to the capital reserves, dedicated contractor teams and bulk buying power of the company) in as little as seven minutes over the phone. The owner only has to decide to sell or not. No real estate agents, no renovations, zero hassles.
The company then renovates the homes, keeping the needs of the neighbourhood and current trends in mind. Buying, renovating and selling homes enables We Buy Homes to improve the value of neighbourhoods wherever they operate.
We Buy Homes continues to grow and make a real difference in the lives of homeowners looking for a hassle-free way to sell unwanted property for cash. If you live in Virginia, Maryland or the District of Columbia and want more information on how to get a quick, competitive offer on the house "As Is", please visit https://webuyhomes-inc.com/about.
About We Buy Homes
We Buy Homes is a cash-for-home company that purchases houses in any condition. If necessary, the company then renovates the home and prepares it for sale. The aim of We Buy Homes is to provide a fast and easy way for property owners to divest themselves of homes they no longer want or need, and to help those who do not want to engage in costly renovations or rely on the unstable housing market for a sale. We Buy Homes is proud to improve the real estate values in the communities in which it operates.
Contact Details:
We Buy Homes
1725 I St NW, Suite 300
Washington DC 20006
Phone: 1-877-715-5508
Source: We Buy Homes
###