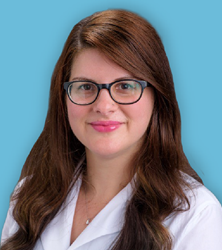 "I became a physician to help people. So, seeing my patients' diseases cured or well controlled is what I find most rewarding. I look forward to caring for patients in the Sugar Land community." Lauren Snitzer, MD
Houston, Texas (PRWEB) July 12, 2017
Dr. Lauren Snitzer joins the Sugar Land office of U.S. Dermatology Partners following a year as assistant professor for the dermatology department at University of Missouri in Columbia, where she also completed her internal medicine internship and dermatology residency.
Dr. Snitzer is a Miami native and received her Doctorate of Medicine at University of Florida, College of Medicine, in Gainesville, graduating with academic honors. She earned a bachelor's degree in biology from Cornell University in New York.
Dr. Snitzer specializes in general dermatology and welcomes patients of all ages. She's passionate about helping patients control and cure their skin conditions.
"I became a physician to help people. So, seeing my patients' diseases cured or well controlled is what I find most rewarding. I look forward to caring for patients in the Sugar Land community." Lauren Snitzer, MD
Her hobbies include collecting art, traveling, baking, watching movies, boating and spending time with family. She looks forward to embracing the foodie scene in Houston.
About U.S. Dermatology Partners Sugar Land
David Powell, MD has been providing care to the Sugar Land and surrounding community since 2008. Along with Jennifer Henderson, PA-C, Jill McGraw, PA-C and licensed aesthetician Sara Price, the practice offers a full range of services including detection, analysis and treatment of various skin conditions, both medically necessary and cosmetically elected. They are experts in treating all age ranges, from infants and teenagers to adults and the elderly. We are committed to explaining your medical problem and guiding you through the medical or cosmetic solutions and options for your treatment.
About U.S. Dermatology Partners
U.S. Dermatology Partners is making it easier for people to connect with a dermatologist and gain access to the very latest in dermatology care for the entire family and state-of-the-art treatment for diseases of the skin. As the 3rd largest physician-owned dermatology practice in the United States, patients not only have access to general medical, surgical and cosmetic skin treatments through its coordinated care network, but also benefit from the practice's strong dermatology subspecialty thought leaders and medical advisory board. To be the best partners to its patients, U.S. Dermatology Partners is fervently focused on providing the highest level of patient-first care, and its team therefore includes recognized national leaders in sub-specialties including psoriasis and Mohs surgery. To learn more visit usdermatologypartners.com