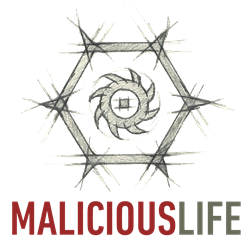 Boston, MA (PRWEB) July 11, 2017
Cybereason, developers of the most effective Total Endpoint Protection Platform including EDR & Next-Gen AV, has launched a new, syndicated and co-produced podcast, 'Malicious Life.'
Malicious Life tells the unknown and forgotten tales of the pioneers of the cybersecurity industry, and the criminals that shaped it in its earliest days -- from the very first virus, to the ransomware attacks of 2017. Now more than ever, as massive ransomware attacks paralyze public services, corporations, and governments, it is important and thrilling to discover the history of malicious attacks, which appeared first in the 1970s and 1980s, and have increased exponentially ever since.
Host, Ran Levi, interviews both former hackers and security experts, investigating and telling their story over the six episodes of the first season. Among Levi's guests are:
Graham Cluley - Graham Cluley is an award-winning security blogger, researcher, and public speaker. Cluley worked with law enforcement agencies on investigations into hacking groups and regularly appears on TV and radio explaining computer security threats.
Stephen Cobb - Stephen Cobb has been researching computer security and data privacy for 25 years, advising companies, consumers, and government agencies on the protection of sensitive data and systems.
Vesselin Bontchev - Dr. Vesselin Bontchev became interested in computer viruses in 1988, when he started producing freeware antivirus programs. Two years later he became the Director of the Laboratory of Computer Virology at the Bulgarian Academy of Sciences. Dr. Bontchev works at the National Laboratory of Computer Virology at the Bulgarian Academy of Sciences in Sofia, Bulgaria.
Uri Sternfeld - Uri Sternfeld is a lead researcher at Cybereason and the developer of RansomFree, advanced software that defends PCs from ransomware.
The first season of Malicious Life is composed of six episodes, approx. 30 minutes each.
Listen to Malicious Life:
iTunes
Google Play
Stitcher
TuneIn
Or at https://malicious.life/
About Cybereason
Cybereason is the leader in endpoint protection, offering endpoint detection and response, next-generation antivirus, and managed monitoring services. Founded by elite intelligence professionals born and bred in offense-first hunting, Cybereason gives enterprises the upper hand over cyber adversaries. The Cybereason platform is powered by a custom-built in-memory graph, the only truly automated hunting engine anywhere. It detects behavioral patterns across every endpoint and surfaces malicious operations in an exceptionally user-friendly interface. Cybereason is privately held and headquartered in Boston with offices in London, Tel Aviv, and Tokyo. For more information, please visit cybereason.com
Media Contact:
Bill Keeler
Director, Public Relations
Cybereason
bill.keeler(at)cybereason(dot)com
(617) 929-3261