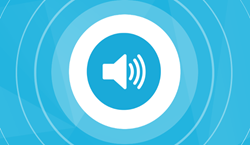 New York, NY (PRWEB) July 12, 2017
Hot on the heels of the platform surpassing one million members and releasing its new mobile app, the company has unveiled another striking piece of news today. The ability for content contributors to add traditional (2D) and 3D-positional audio to any scene on Sketchfab has opened up an entirely new dimension for interactive 3D and VR delivered online.
To celebrate the launch – in partnership with the virtual studio platform Artella – Sketchfab gathered together an incredible team of of industry professionals from the likes of Disney, Pixar, and Weta. The team, led by director Tim Rudder and producer Bobby Beck combined additional talented artists from the Sketchfab community to create "Lily & Snout", the world's first animated short in WebVR.
The addition of sound opens up incredible opportunities for online animation in interactive 3D and VR and adds a rich layer to hundreds of other use cases on the platform. The British Museum, for example, have leveraged the addition of sound to add tour guide audio to select pieces from their digital collection, and Madfinger games have brought sound to their characters from upcoming title "Shadowgun Legends."
To learn more and see more examples, and to experience "Lily & Snout" in 3D or VR, head over to today's blog announcement.
About Sketchfab, Inc.
Enter new dimensions. With a community of over one million creators, we are the world's largest platform to publish, share, and discover 3D content on web, mobile, and VR.
Our technology integrates with every major 3D creation tool and publishing platform and supports almost every 3D format directly through our site or using one of our official exporters. Using our universal 3D & VR player, your creations can be embedded on any web page and every major network including Facebook, Twitter, Tumblr, LinkedIn, Wordpress, Behance, DeviantArt and Kickstarter.
Sketchfab is proud to be the official 3D publishing partner of Adobe Photoshop, Facebook, Twitter, Microsoft Hololens, Intel RealSense and more.
About Artella
Artella is the collaboration platform for creatives that unites artists and enables them to run their own virtual productions; pipeline, storage, talent and community all in one place. Focusing on the creation of animated films, games & VR content. Always free to join.