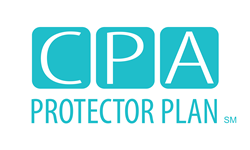 Tampa, FL (PRWEB) July 12, 2017
CPA Protector Plan, a division of B&B Protector Plans, Inc., a wholly-owned subsidiary of Brown & Brown, Inc., is pleased to announce that it has hired Industry Leading Risk Management Executive, John F. Raspante, CPA, MST, CDFA ("John") to its team.
John earned a BBA in accounting from Baruch College (CUNY) and a master's degree in tax from Washington School of Law. He also holds the designation Certified Divorce Financial Analyst. His professional affiliations include memberships in the American Institute of Certified Public Accountants and multiple state accounting societies. He also serves on NYSSCPA's Compilation and Review Committee, NJSCPA's Editorial Board and the Accounting and Auditing interest group, and the National Conference of CPAs' Ethics Committee. John is an in-demand speaker and has written several articles for the accounting profession on issues relating to risk management and professional ethics.
John's responsibilities at CPA Protector Plan will include assisting insured's in minimizing professional liability exposures and claims mitigation by implementing a world class Risk Management Program, State Society and Association Endorsements and increasing gross written premium.
"We could not be happier to have John join our team," said Chris Basso, Program Leader CPA Protector Plan. "He brings to us practical industry expertise and experience for which we can use to provide our clients industry leading products and services."
CONTACT: John Raspante 732-547-7088 / 732-216-7552 jraspante(at)bbprograms(dot)com
END
NOTES TO EDITORS:
About CPA Protector Plan
The CPA Protector Plan is today's leading professional liability program for CPA owned firms nationwide. Created in 2009, the CPA Protector Plan provides traditional as well as a more diverse array of professional services to small and mid-sized CPA owned firms. The comprehensive program offers a full range of customizable professional insurance products for CPA owned firms with a dedicated network of agents chosen for their knowledge and expertise in order to provide superior service. CPA Protector Plan insureds have access to risk management resources through a dedicated website which provides a forms library, articles, case studies and a link to contact a risk management representative.
The CPA Protector Plan is a division of B&B Protector Plans Inc., a wholly-owned subsidiary of Brown & Brown, Inc. Brown & Brown, Inc., which is one of the largest insurance intermediaries in the nation, with over 75 years of continuous service. The Company is ranked as the sixth largest such organization in the United States by Business Insurance magazine.