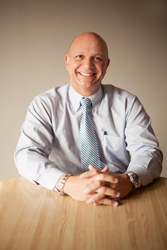 ANN ARBOR, Mich. and TULSA, Okla. (PRWEB) July 11, 2017
LLamasoft, the global leader in supply chain optimization software and solutions and LynnCo Supply Chain Solutions, a leading provider of services to key executives that need to enhance performance of complex supply chains, have announced an OEM partnership, whereby LynnCo Supply Chain Solutions will utilize LLamasoft supply chain design technology. By offering LLamasoft supply chain modeling technology, LynnCo will model, analyze, optimize, and simulate a client's enterprise supply chain network in a highly visual and efficient manner.
"LynnCo's clients typically have supply chain vulnerabilities around services and costs that require a consultative approach and tailor-designed solutions. This is where LLamasoft Supply Chain Guru modeling solutions will enable our clients to optimize their end-to-end complex supply chains," said Ed Gort, Vice President of Professional Services and Engineering at LynnCo Supply Chain Solutions. "Aside from helping LynnCo serve global manufacturers and distributors as well as the private equity markets, our application of LLamasoft Supply Chain Guru will be advantageous in the retail ecommerce space. The industry has seen major disruptions lead by Amazon. Technology will continue to disrupt virtually every facet of the shopping experience, in stores, online and in between. In order to compete and survive, retailer's distribution networks must be re-engineered to move away from a 'Replenish to Store' model to a 'Direct to Consumer' model."
"LynnCo Supply Chain Solutions is an exciting new addition to our partner network," said Bob McFarland, Senior Vice President of Global Sales and Marketing for LLamasoft. "We are confident that LynnCo's more complex clients will benefit greatly from LLamasoft's technology to support network optimization, inventory optimization, transportation optimization, enterprise simulation and more."
About LLamasoft, Inc.
LLamasoft supply chain design software helps organizations worldwide design and improve their supply chain operations. LLamasoft solutions enable companies across a wide range of industries to model, optimize and simulate their supply chain network, leading to major improvements in cost, service, sustainability and risk mitigation. Headquartered in Ann Arbor, Michigan, LLamasoft is a leader in supply chain excellence and innovation, advancing technology focused on continuous improvement of enterprise supply chains for the world's largest organizations.
About LynnCo Supply Chain Solutions
About LynnCo Supply Chain Solutions: LynnCo Supply Chain Solutions is a firm that enhances performance of complex supply chains. We have designed our company to serve the success of key executives who are tasked with reforming and growing companies. These companies typically have supply chain vulnerabilities around service and cost that require a rapid assessment, results oriented recommendations and customized solutions. We have a long heritage of providing value-creation for the top management of manufacturers and distributors as well as Private Equity firms that have portfolio companies in the midmarket range. For more information about LynnCo's expertise, visit http://www.lynnco-scs.com/logical-logistics
Media Contact
LynnCo Supply Chain Solutions
Lesli Dinsmore
Lesli.Dinsmore(at)lynnco-scs.com
918-280-5386
LLamasoft, Inc.
Ginger Stegmier
ginger.stegmier(at)llamasoft.com
734.669.3215