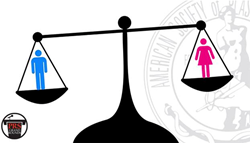 Santa Rosa, CA (PRWEB) July 12, 2017
Plastic Surgery Associates is proud to announce that practice founders, Francisco Canales, MD and Heather Furnas, MD have been asked to host an upcoming Grand Round session live on Facebook. Their presentation is part of a year-long initiative by the journal, Plastic and Reconstructive Surgery (PRS). During their Grand Rounds, Drs. Canales and Dr. Furnas Grand Round will focus on women's health. The presentation can be seen on July 13, 2017 via the PRS Facebook account.
Grand rounds are an important teaching tool used in medical education. This platform gives physicians an opportunity to expand on pressing issues, while providing cutting-edge treatment options. The Grand Round series from PRS started in January 2017, and will continue throughout the year, giving providers a chance to interact with plastic surgery leaders from around the world. Using Facebook, each presentation will focus on a hot topic in plastic and reconstructive surgery.
All viewers are encouraged to prepare for the upcoming Grand Round session by reading the associated article, posted at http://www.prsjournal.com. On the day of the session, physicians and their team can access the Grand Rounds live on the PRS Facebook page. Questions and comments can be posted on the live Facebook stream, as well as on Twitter. For those who cannot participate in the live Grand Round event, comments can be submitted early. Once the live stream is complete, it will be posted on the PRS page for convenient viewing anytime.
Dr. Canales and Dr. Furnas are considered leaders in the field of women's plastic surgery issues. Plastic Surgery Associates is one of the top practices for breast augmentation, lift, and reduction procedures. Additionally, the surgeons are among the country's most trusted providers for vaginal rejuvenation and labiaplasty techniques. At the 2017 Aesthetic Surgery Meeting, Dr. Furnas was presented with the prestigious Tiffany Award for best scientific presentation for her recent work, Why Patients Request Labiaplasty.
Plastic Surgery Associates was founded in 1992 by Drs. Canales and Furnas. Today, the surgeons have two offices, located in Santa Rosa and Novato, California. Each practice includes Allegro MedSpa, a unique office devoted to cutting-edge, noninvasive techniques for the face and body. Dr. Canales and Dr. Furnas are leading writers, lecturers, and educators; the two often present on cutting-edge plastic surgery topics across the United States and internationally. Both Dr. Canales and Dr. Furnas hold board certification by the American Board of Plastic Surgery.
If you would like more information on the PRS Grand Rounds, go Plastic and Reconstructive Surgery, or contact Plastic Surgery Associates at 707.537.2111. To schedule a consultation with Dr. Canales or Dr. Furnas, contact the office or fill out the online Contact Us form. Those coming from outside of the area are encouraged to ask for transportation and accommodation reservations.