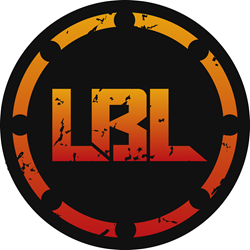 "The Live the Battle League will provide consistency across numerous eSports game titles, and give the professional organizations the competitive stability that they are looking for." - Scott O'Leary, CEO Rivalcade
Tampa, FL (PRWEB) July 21, 2017
Rivalcade is pleased to announce the formation of the Live the Battle League ("LBL"), a new professional eSports league comprised of geo-located teams in major North American markets, competing in a traditional league format. League play will feature teams competing in multi-title contests to determine the best overall eSports team. Rivalcade's patent pending best of seven competitive format will consist of one title selected from each of the following genres: MOBA, Fighter, FPS, Strategy, Sports, Simulation, and Racer. Targeted expansion cities for the launch include New York, Boston, San Francisco, Los Angeles, Philadelphia, Chicago, Dallas and Miami.
Rivalcade founder and CEO Scott O'Leary stated, "The professional eSports scene is very fractured. The top eSports organizations participate in a wide variety of eSports titles, but with little commonality or continuity. The Live the Battle League will provide consistency across numerous eSports game titles, and give the professional organizations the competitive stability that they are looking for. In addition, organizations will be able to compete head to head against each other across many of the titles in which they already compete. The result will be an LBL Champion that can legitimately claim to be the best eSports organization in the world!"
Rivalcade has partnered with the attorneys of the sports & entertainment law firm of Lanza, Reich & Daniel on the league formation. The firm includes Bob Lanza, former Chief Counsel of the NBA Players Association; Tom Reich, former baseball and NHL agent to stars such as Mario Lemieux, Mo Vaughn, and Joe Morgan; and George Daniel, former Commissioner of the National Lacrosse League.
George Daniel stated, "We are thrilled to work with Scott and the team at Rivalcade to bring the LBL to life. The LBL promises to be a game changer in the eSports industry, and we are excited about the opportunity to bring our years of experience in professional sports into the eSports arena."
About Rivalcade
Rivalcade is an eSports lifestyle brand that lives online, on tour, and around the corner! Rivalcadeis creating a one-of-a-kind omni-channel experience for esports gamers and fans, and providing the next generation of electronic sports competition. This allows Rivalcade to build brand equity for their partners, and create a conduit for compelling eSports content. For more information about Rivalcade, visit Rivalcades.com
About Lanza, Reich, and Daniel
Lanza, Reich & Daniel boasts comprehensive domestic and international legal capabilities in sports, entertainment, media, real estate, business development, litigation and other related practice areas. The firm includes former NBPA Chief Counsel, top agent to the MLB and NHL's superstars, and NLL Commissioner and General Counsel. LRD's representation delivers a unique and unparalleled service to clients, as well as a world class contact network that spans four decades. For more information visit lanzareich.com