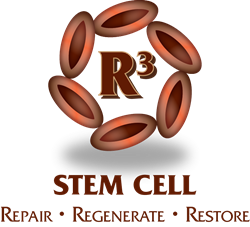 The R3 Stem Cell partnership program is extensive, and our free webinar for prospective providers offers amazing information and will answer all your questions!
Scottsdale, Arizona (PRWEB) July 12, 2017
R3 Stem Cell is now offering complimentary webinars for providers interested in offering amniotic stem cell therapy to patients. This includes medical providers who are just getting started with regenerative medicine, and also those who have started and want to achieve a larger patient base.
The webinar registration is located HERE, with the presentation being offered on a regular basis. With R3 Stem Cell's Centers of Excellence having performed thousands of procedures over the past few years, the amount of data available is extensive.
Said CEO Dr. David Greene, "At R3 we've decided to make our program comprehensive for practices. This includes marketing, sales training, videos, treatment protocols, first rate products, an IRB Approved protocol and customized brochures along with a waiting room video. We've closed the loop on helping practices implement an amniotic stem cell program from A to Z!"
The webinar will walk prospective providers through the science of amniotic therapy versus other options, and considerations for starting a regenerative program. Since the treatments are predominantly out of pocket, there is a lot of competition so it is important to separate one's practice from others.
There is no charge for the webinar, and those who would like to discuss joining R3 can also call (844) GET-STEM to set up time to speak about it. The company offers exclusive areas and a private portal with extensive education and information.