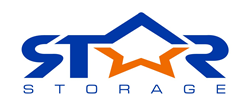 "The ability of SEAL Content Library Services solution to leverage the business potential of assets provided by SAP solutions and other vendors will prove highly beneficial to current and future customer engagements,"said Catalin Paunescu,CEO Star Storage
Bucharest, Romania (PRWEB) July 13, 2017
The SAP Integration and Certification Center (SAP ICC) has certified that Star Storage SEAL Content Library Services version 17.03 integrates with SAP NetWeaver, delivering a simpler way to free up storage space in SAP (content offloading), improve response time and system availability and solve performance issues caused by large volumes of database tables or old transaction data. This solution helps companies to unleash the full potential of their SAP software engine, while archiving print lists and business documents, retrieving associated metadata (business-object attributes for each archived document) and SAP archive files (ADK files), from any SAP Business Suite application. This enables even users working outside SAP to access, view and share documents directly from the SEAL user interface for an improved user experience.
To support the best of SAP data archiving, SEAL delivers the connector using SAP standard technologies (HTTP Content Server and Java connector), providing a secure and scalable Universal Content Repository with a powerful but simple user interface for non-IT and business users.
"We are delighted to announce the successful achievement of a certified integration of our SEAL Content Library Services version 17.03 with SAP NetWeaver," said Catalin Paunescu, CEO of Star Storage. "The ability of SEAL Content Library Services to provide an unified content repository and leverage the business potential of assets provided both by SAP and non-SAP business solutions will provide additional business value to current and future customer engagements."
As a result of the certified integration, Star Storage SEAL Content Library Services version 17.03 now offload SAP, improve response time and increase system availability and performance. The solution can enhance control of SAP data growth (while reducing the TCO of systems running SAP), speed up backup and recovery windows and streamline SAP upgrade deployments. The solution is designed to offer simple and affordable licensing, fast implementation and reduced maintenance costs, while supporting compliance and mitigating company exposure to risks.
Moreover, SEAL running on top of Hitachi Content Platform (HCP) offers even more secured and cost-effective information archiving and governance with WORM storage, encryption, digital schredding, content deduplication and additional records management capabilities. An affordable price tag combined with a fast solution implementation for SAP archiving related needs, helps organizations achieve ROI very quickly while following a coherent document governance strategy.
SEAL Content Library Services solution version 17.03 for SAP NetWeaver is available at global level through strategic alliance partners like Hitachi Data Systems and its channel partners.
Star Storage is a global technology provider developing and delivering state-of-the-art information protection and management solutions for top private and public organizations. With 16 years of experience, own Intellectual Property and a portfolio of over 500 customers on 4 continents, with strong expertise in top industries such as banking, insurance, telecom, manufacturing, utilities and public administration, the company plays a key role in the digital transformation, mobile and cloud journey of any size organization. More details on http://www.star-storage.eu
SEAL Content Library Services version 17.03 is a trademark of STAR STORAGE.
SAP, SAP NetWeaver and other SAP products and services mentioned herein as well as their respective logos are trademarks or registered trademarks of SAP SE (or an SAP affiliate company) in Germany and other countries. See http://www.sap.com/corporate-en/legal/copyright/index.epx for additional trademark information and notices.
All other product and service names mentioned herein are the trademarks of their respective owners.