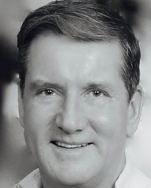 Chicago, IL (PRWEB) July 18, 2017
Mark returns to the ServiceMaster family after previously serving as Senior Director for International Expansion for ServiceMaster Global Holdings. In this capacity, Mark led the efforts to open new markets for the ServiceMaster Restore and Clean brands internationally.
Prior to that, Mark held the role of Managing Director for SRM in which he played a key role in developing the standards, processes, training and promotion of ServiceMaster's commercial large loss division. Additionally, Mark was instrumental in SRM's success during that time in its response to servicing clients abroad, most notably following the devastating Thailand floods in 2011.
Before joining ServiceMaster, Mark spent the better part of twenty years in the disaster restoration industry. Starting out as a franchise owner himself in Melbourne in his home country of Australia, Mark ascended into the role of Senior Vice President with Steamatic Inc. supporting over 400 franchise territories in 21 countries. Mark went on to launch large loss operations both here in the U.S. and abroad under the Blackmon Mooring brands. Mark's expertise in large loss covers a wide range of industry segments including manufacturing, industrial/warehouse, hospitality, healthcare and more.
In Mark's current role he will be responsible for promoting the full array of SRM's capabilities to clients on a global basis as well as identifying new business opportunities for the brand.
"We are thrilled to have Mark join our team," said Jim Boccher, Chief Sales and Marketing Officer, DSI Holdings. "Mark's experience, drive and passion for service will only stand to strengthen our large loss offering."
"I have never been more excited to be a part of the SRM team than now," added Fischer, "The future is bright, and the opportunities plentiful. I am thrilled to get started!"
DSI Holdings is an ownership/management group headquartered in Downers Grove, IL specializing in providing residential and commercial disaster restoration services through the ServiceMaster DSI and ServiceMaster Recovery Management (SRM) brands. Starting with its first ServiceMaster license in 1981, DSI Holdings has grown to be the premier ownership group within the ServiceMaster network, amassing 56 licenses within the United States and serving as the flagship SRM operator. DSI Holdings has 15 regional offices within the U.S. with its primary hubs located in the Chicago, Kansas City, Denver and Indianapolis markets. Through these brands, DSI services clients in all 50 states and its large loss team has provided commercial disaster restoration services in more than 20 countries around the world.