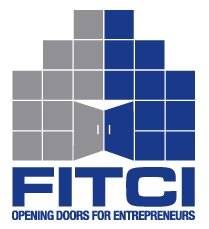 Frederick, Maryalnd (PRWEB) July 13, 2017
Frederick's first and only science and technology incubator, Frederick Innovative Technology Center, Inc. (FITCI), has experienced robust growth in the past year after an intensive restructuring. Under the leadership of CEO Kathie Callahan Brady, the public/private nonprofit has launched several Entrepreneurial Acceleration Programs and expanded its board of directors to revitalize the organization. As a result, FITCI is operating at full capacity and FITCI clients are seeing results.
In a recent statement to the Board of Directors, Ms. Callahan Brady lauded the support of local business and government leaders. The board now boasts 18 actively engaged members. Another 36 CEOs, who run million-dollar companies in the community, serve as volunteer advisors to FITCI clients through an array of entrepreneur-focused programs.
Foremost on the list of programs is the Strategic Growth and Advisory Board (SGAB). This group provides "tough love" advice and accountability to help entrepreneurs confidently scale their businesses. The seasoned CEO advisors act as an adjunct board of directors to influence FITCI clients through personalized learning. Membership keeps business leaders accountable and encourages needed connections. Ms. Callahan Brady characterizes the atmosphere as "growth fanatics" engaged in "fierce conversations."
Additional advisory boards focus on specific topics, such as investment, promotion, and education. Each provides strategic advice for FITCI's client companies. Business funding, a common need for entrepreneurs, is often discussed during SGAB sessions. In response, FITCI's Investment Board created "Reality Check." The premier event is an opportunity to practice business presentations for potential investors in front of live investors. Participants got valuable feedback to refine their pitch and gauge whether they are ready to move forward before recommended to outside investor groups.
One Reality Check participant, Taka Amano, commented that FITCI's programs have been beneficial to his company, Azubu, a planning stagecraft distillery. "When I first came to FITCI, I was just looking for space," Amano said. "What Kathie has put together, in terms of the programming and these opportunities, like Reality Check, has been 100% more than I expected to get out of it."
Other initiatives and events to help FITCI clients thrive as they grow their businesses are the Launch Team and Alumni Program, "Celebration Fridays," contests and membership database to keep the collaboration and viable community connected.
FITCI's Metropolitan Court facility is undergoing revitalization efforts, as well. Furnishings are being updated thanks to The Verve Partnership, Douron, & Hon. The website, FITCI.org, is also being redesigned thanks to INROADS, LLC. The facelift is in advance of opening FITCI's second location in downtown Frederick, anticipated in January 2018.
"Many efforts have been put in place to get FITCI in good financial shape," Callahan Brady said. "The organization's transformation is thanks to "the amazing community of Frederick, those who love, embrace and give back to Frederick. We have accomplished so much in such a short period of time because of so many people's efforts."
For more information about FITCI and its programs or to contribute to the organization, please visit fitci.org or call 301-694-2999.