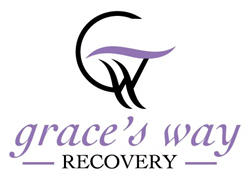 West Palm Beach, Florida (PRWEB) July 14, 2017
Yes, Grace's Way is in South Florida AND we make no apologies for where we are located. For the general public and for those of you who already know us and love the work that we do, let us reintroduce ourselves as one of the many treatment centers in Florida.
For decades, South Florida has been known as a "recovery destination" and it continues to be. It is where tens of thousands of individuals battling drug and alcohol addiction get – and stay sober. That hasn't changed. What has changed is the level of greed that has been the impetus for several unethical providers who have set up shop (opened "treatment centers") in our home state and have taken advantage of vulnerable addicts/alcoholics and their families in crisis.
Addressing Scrutiny of Treatment Centers in Florida
We would be remiss if we did not mention the elephant in the room, the NBC news special by Megyn Kelly, which painted the entire treatment and recovery landscape of treatment centers in Florida with a single, albeit ugly, broad stroke. We would also be remiss if we did not highlight the wonderful work so many of the South Florida providers do give.
Unfortunately, the prevalence of substance use disorders (SUD's) is on the rise, as is the most dreaded statistic of all; the overdose death rate. Sad but true, this statistic is on the rise in EVERY state as are unscrupulous providers. This is not a "Florida Problem", but rather a NATIONAL problem that has reached the status of being classified as an 'epidemic.' Many states have declared the opioid crisis as a national health crisis.
Where Grace's Way Recovery Stands
In light of this dismal NATIONAL picture many providers continue their efforts and hard work to combat this epidemic on a daily basis. Grace's Way Recovery is one such provider (and let it be known that there are others like us here – yes, Megyn Kelly, in South Florida). A quick glance through our website will show you exactly what distinguishes a good and ethical provider from unsavory counterparts. The "what we do" and "how we do it" questions have simple and straightforward answers:
With love and compassion; with therapeutic services rendered by trained professionals, and minimum masters-level licensed and credentialed clinicians, using empirically-driven modalities focused on successful outcomes and long-term recovery.
The "why we do it" question – now that's where the heart and soul of a program lies. Again, a look through our website will show every reader what's most important; the story of our CEO, COO, and the inception of Grace's Way Recovery. It is a heartwarming story of a mother's love for her son and, in truth, her whole family that led to this labor of love. Today, we at Grace's Way Recovery work as a FAMILY and take pride in being part of the solution rather than the fear-mongering put forth by Megyn Kelly's NBC spotlight on treatment centers in Florida.
Reputable Affiliations of Grace's Way Recovery
We are proud to say we work closely with Dave Aronberg's office (State Attorney featured in the NBC special) through the Sober Homes Task Force, which has been largely responsible for the much needed changes here in Florida. It is also important to know all of Grace's Way Recovery residences are fully certified by the Florida Association of Recovery Residences (FARR) and can be found on the FARR website. In our continued efforts to work and serve our local Palm Beach County community, we are actively involved with Palm Beach County Fire Rescue and their specialty pilot program, geared towards helping individuals with no financial resources. Most individuals enrolled into the program have suffered heroin overdoses and are desperately in need of addiction treatment.
The COO of Grace's Way, E. David Schultz Jr., is an active member of the Heroin Task Force as well as the Palm Beach County Substance Awareness Coalition (PBCSAC), where he is the subcommittee chair overseeing and advising Insurance Parity violations. Through community efforts and close collaboration with Frank Whiting of the Palm Beach Sheriff's Office (PBSO), Grace's Way Recovery has provided several scholarships (and will continue to do so) for addiction treatment for individuals who do NOT qualify for the pilot program through the local Fire Rescue Dept. and the Heroin Task Force. Eligibility criteria for the pilot program includes individuals who are opioid dependent only. Polysubstance dependent individuals are able to obtain scholarships through the PBSO and PBCSAC. Grace's Way Recovery remains committed to try and help as many South Florida residents as possible, working hand in hand with both organizations.
Our commitment is unwavering. Our dedication to stand by ethics beyond reproach has made Grace's Way Recovery a warm, welcomed, and trusted source by reputable and longstanding treatment providers all over the country. We work hard and by the Grace of God we are blessed each day to do what we love to do. Our Grace's Way Recovery family takes care of our patients (your loved ones) like they were our own….Yes, we are one of the drug and alcohol treatment centers in Florida – and proud of it.