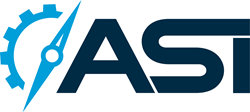 Salt Lake City, Utah (PRWEB) July 13, 2017
Autonomous Solutions, Inc. (ASI) has been awarded additional funding through the Department of Defense (DoD) to further apply machine learning and artificial intelligence to improve the mobility and behavior of autonomous vehicles in challenging environments.
Two other ongoing programs with the government include the development of machine learning for obstacle classification, LIDAR-camera fusion, and vehicle auto tuning using artificial intelligence. The developments will enable ASI's autonomous ground vehicles to adapt in real time to difficult dynamic environments for automotive, agriculture, mining, construction, floor cleaning, security surveillance, and lawn mowing robots.
"In order for us to maintain our leadership in the unmanned vehicle space we must continue to push the boundaries of what is possible with machine learning and artificial intelligence," says CEO and founder of ASI, Mel Torrie. "These programs will ensure that we continue to offer our customers and partners the most advanced safe and simple autonomous solutions."
"The ability for vehicles to learn from past experience and continuously improve as they drive is important. These benefits multiply as the robots share their learning with other vehicles in the area in real time. The use of Machine Learning and AI will enable huge strides in efficiency improvement and maintenance reduction," says Dr. Jeff Ferrin, Research and Development General Manager.
Mel Torrie will be sharing more about this exciting technology development at the Silicon Valley Innovation and Entrepreneurship Conference in Beijing China on 15 July 2017 and at the Silicon Valley-China AI & Investment Forum on 19 July 2017 in Santa Clara, California in an AI session alongside leading pioneers in this space from companies like Tesla, IBM, Facebook, and Samsung.
For more information about ASI visit http://www.asirobots.com/research
###
About Autonomous Solutions, Inc.
Autonomous Solutions, Inc. (ASI) designs and manufactures unmanned vehicle systems, software, and components that are technology agnostic. ASI's robotic building blocks platform can be leveraged in a variety of industries including agriculture, automotive, mining, military, security, and industrial applications. ASI's vehicle automation kits are OEM independent and have been used for many different applications. Clients have experienced enhanced safety, increased efficiency, and improved accuracy.
For over 17 years, ASI has been a leader in vehicle automation and has worked with world leaders such as Sharp, CNH Industrial, Ford, FCA America, Toyota, Hyundai, Rio Tinto, Boeing, Lockheed Martin, Northrop Grumman, Dematic and more. ASI has a strong software team which makes up over half of its engineering work force. ASI's Mobius software allows for command and control of a fleet of vehicles in addition to ease of use, industry specific task planning, and vehicle diagnostics. ASI has extensive experience automating vehicles of all shapes and sizes with an emphasis on systems integration, obstacle detection and avoidance, tele-operation, and fully autonomous controls.
Media Contact:
Matt Nielsen
Corporate Communications Manager
Autonomous Solutions, Inc.
435.227.7420
matt.nielsen(at)asirobots(dot)com