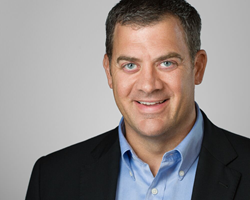 Minneapolis, Minnesota (PRWEB) July 14, 2017
YA, the industry market leader in delivering high-impact, omni-channel marketing promotions for the nation's most respected brands, today announced that it has hired Dan Ribolzi as Vice President of Sales, focusing on YA's manufacturing industry clients. Ribolzi brings with him 20 years of experience in business development, marketing services and loyalty strategy.
Ribolzi's most recent position was with SalesForce, where he led the sales efforts for the company's loyalty and digital marketing services solutions. His work included the strategic positioning of the SalesForce platform as an enabling solution to achieve client's acquisition, growth and retention objectives.
Prior to this role, Ribolzi was a senior consultant with LoyaltyOne, where he led engagements with clients such as Walgreens, Delta, Kellogg's and Intel. Ribolzi also brings client-side experience to YA. He spent five years at Best Buy as part of the Reward Zone team. Prior to Best Buy, he worked for other digital marketing agencies such as Brann, Digitas and Rapp Collins.
"Dan will play a key role in accelerating growth with our manufacturing industry clients, one of our highest potential vertical segments," said YA Chief Revenue Officer Dennis Armbruster. "Dan's forte is bringing a strategic application of marketing service to the sales process, helping our clients achieve the highest possible return on their marketing investment."
Ribolzi holds a Bachelor of Science Degree in Business from Eastern Illinois University in Charleston, Ill., and a Master of Business Administration from the University of Minnesota's Carlson School of Management, with an emphasis in Marketing.
Ribolzi and his wife and five children live in the Indianapolis area.
About YA
For 45 years, YA has been a leader in promotional marketing services. We deliver high-impact, data-driven, digital, social and mobile promotions, such as rebates and rewards, enter to win, referral and loyalty programs, to the nation's most respected brands. With deep expertise across multiple industries, our end-to-end management of 3,500+ promotions each year creates tens of millions of consumer interactions annually. We then analyze these interactions to understand the drivers of consumer behavior. This makes us experts at turning even first-time customers into loyal brand advocates who take action, buy more and spread the word. For more information, visit: http://www.yaengage.com.