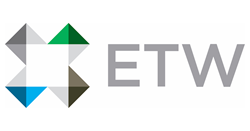 Benson's keynote will cover important "startup to exit" milestones from from initial value creation to being positioned for the best acquisition price.
Chandler, Arizona (PRWEB) July 13, 2017
The Arizona Technology Council's 10th Annual CEO Retreat promises to be an exciting event where prominent business owners and CEOs gather from throughout the state to participate in workshops, attend keynote speeches, enjoy a round of golf and network with like-minded professionals. ETW CEO Lee Benson was invited to offer his expertise as a keynote speaker on day two of the retreat.
"Our annual CEO retreat provides a wonderful opportunity for Arizona's most influential leaders to come together to network and share experiences and ideas that will greatly benefit our technology community," said Steven G. Zylstra, president and CEO of the Arizona Technology Council. "We are honored to have Lee Benson as a keynote speaker this year, his expertise and experience as a powerhouse entrepreneur will prove invaluable to this group."
Benson's keynote, Turning Strategy and Culture into Tangible Results, will detail his journey with Able Aerospace from "startup to exit" covering important stages and milestones from initial value creation to being positioned for the best acquisition price.
Additionally, the keynote will touch on the following topics:

Setting strategy, execution and beating the competition
Defining, developing and applying a high-performance Intentional Culture
Understanding and assessment of Organizational Alignment
Practical application leadership development and assessment
"In my journey from startup to exit, I learned and developed valuable best practices in setting strategy, developing high performance employees, and organizational alignment to achieve tangible results." Benson says, "I am grateful to have the opportunity to share what I've learned along the way with other leaders and peers at this prestigious event."
Click here for more information on the retreat, and to register for the event.
About ETW:
ETW provides a platform to track, evaluate and measure employee performance against the major objectives of the organization. Easily execute and translate long-term strategy into clear, actionable goals. With ETW you can effectively communicate the company's roadmap to success and engage everyone throughout the organization with that roadmap. Using ETW your organization can connect employees to strategy and culture to drive sustainable winning results. Learn more at http://www.etw.com
About the Arizona Technology Council:
The Arizona Technology Council is Arizona's premier trade association for science and technology companies. Recognized as having a diverse professional business community, Council members work towards furthering the advancement of technology in Arizona through leadership, education, legislation and social action. The Arizona Technology Council offers numerous events, educational forums and business conferences that bring together