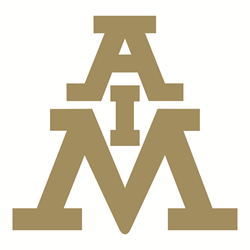 Cranston, RI USA (PRWEB) July 17, 2017
AIM Solder, a leading global manufacturer of solder assembly materials for the electronics industry, is pleased to announce that its white paper "Effect of Ag, Ni and Bi Additions on Solderability of Lead-Free Solders," written by Dr. Mehran Maalekian, R&D Manager, was recently published by the Journal of Electronics Materials, a highly reputable journal within the electronics industry.
The paper underwent strict scrutiny by the journal's team of editors and the scientific board before getting published in the journal's recent volume. Dr. Maalekian's white paper covers the effects of Ag, Ni and Bi additions on melting and wetting behavior of the Sn0.7Cu alloy.
Dr. Mehran Maalekian is Research & Development Manager of AIM. He received his PhD with distinction from Graz University of Technology, Austria in 2007. Through his long research career, working with well-known institutions such as the Technical University of Vienna, University of British Columbia, Cambridge University and many industry partners, he has published and presented numerous scientific and technical papers on physical metallurgy, materials modeling, welding and soldering, including a chapter of the ASM Int. Handbook. He serves as a reviewer of several scientific journals and is on the editorial board of "Science and Technology of Welding and Joining."
About AIM
Headquartered in Montreal, Canada, AIM Solder is a leading global manufacturer of assembly materials for the electronics industry with manufacturing, distribution and support facilities located throughout the world. AIM produces advanced solder products such as solder paste, liquid flux, cored wire, bar solder, epoxies, lead-free and halogen-free solder products, preforms, and specialty alloys such as indium and gold for a broad range of industries. A recipient of many prestigious SMT industry awards, AIM is strongly committed to innovative research and development of product and process improvement as well as providing customers with superior technical support, service and training. For more information about AIM, visit http://www.aimsolder.com.
Upcoming Events:
July 25-28, 2017 – FIEE 2017 – Sao Paulo, Brazil
September 17-21, 2017 – SMTA International – Rosemont, Illinois
October 18-19, 2017 – SMTA Guadalajara – Guadalajara, Mexico