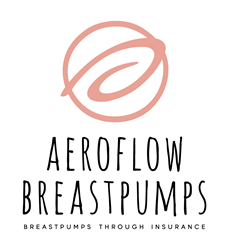 Asheville, NC (PRWEB) July 13, 2017
The new Aeroflow Breastpumps website is the first of its kind in the insurance space to combine ecommerce with insurance processing. The front end of the website mirrors a traditional online shopping experience while also acting as a concierge service by working with insurers behind the scenes to qualify users for medical devices free-of-charge.
"Aeroflow is dedicated to making the transition into motherhood as enjoyable and stress-free as possible for women across the country," said Jennifer Jordan, Aeroflow Director of Mom and Baby. "Our new website's simplified and intuitive design makes shopping for a breast pump easier than ever, without compromising on what we at Aeroflow Breastpumps do best: getting moms access to the medical products they need, both easily and at no extra charge."
The Aeroflow Breastpumps website features breast pumps from top brands like Medela, Spectra, Lansinoh, Evenflo and many more. Users will first need to fill out the Qualify through Insurance form before being eligible to shop for breast pumps that are covered by their specific insurance plan.
After completing the form, the user will receive an email with a link to a personal shopping page that displays the pumps they are qualified for. Upon choosing an insurance-covered pump, users can shop the online store for breastfeeding and pumping accessories — all in one integrated shopping experience.
The Aeroflow online store features products that are thoughtfully selected to best fulfill a new mom's needs, with detailed descriptions and images accompanying each item. The product pages offer a quick and easy way for shoppers to select what they need, and related products are presented on the bottom of the page to encourage shoppers to explore their options.
Upon visiting the site, the user will have instant access to breastfeeding and breast pump resources. A video resources page features instructional videos as well as topical videos such as "How to Use a Breast Pump."
Additionally, there are resource pages describing the Aeroflow process, military discount offerings and a page all about Aeroflow's advocacy efforts to support and protect the rights of breastfeeding mothers.
Aeroflow's Breastpump Specialists are available to help expecting moms navigate their insurance policy and determine the best breast pump for their needs. Each Specialist is highly knowledgeable about every pump offered by Aeroflow Breastpumps and can help moms through the entire process, including verifying eligibility, contacting physicians, recommending the best breast pump for specific needs, determining whether select supplies and accessories could also be available under a patient's plan, billing insurance providers and shipping the breast pump free of charge.
Aeroflow Breastpumps, a subsidiary of Aeroflow Healthcare, is a Durable Medical Equipment provider specializing in helping pregnant and nursing women qualify for their breast pump through their insurance and the Affordable Care Act. To learn more about Aeroflow Breastpumps and getting a breast pump through insurance, visit aeroflowbreastpumps.com.