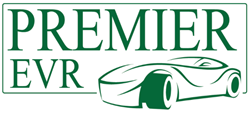 Lexington, SC (PRWEB) July 13, 2017
Decision Dynamics, Inc. (DDI) is expanding their electronic vehicle registration product offering into the state of Florida as an authorized provider of Electronic Filing System (EFS) and Electronic Temporary Registration (ETR) services. DDI provides a secure, web-based software system for Florida dealers to electronically submit vehicle registrations and title applications, along with tag and title transaction fees, directly to the agency and state officials. Dealers are able to provide the registration and tag to the vehicle owner at the time of sale. The development and successful expansion of the Premier EVR™ system is attributed to the collaborative approach the company takes with its suite of products. Todd Phillips, Director of Sales, stated that, "Premier EVR™ in Florida will enable dealers to process transactions faster and save money. By bringing together best practices and feedback from existing clients, the flexibility and open architecture of internet-based technology and the expertise gained as a successful EVR solutions provider, DDI has introduced a customer friendly product into the Florida market which provides value add experiences for dealers."
DDI's Chief Information Officer, Ann Gunning, noted the entry into Florida is part of "DDI's overall strategy to automate titling and registration services for dealers." She added that the product expert team and support staff is "especially excited about the document management and tracking aspects of our Premier EVR™ product which allows the documents to be sent to the county and state electronically, eliminating mailing, delivery delays and associated costs." The enhancements for Florida allow dealers to streamline processes and increase customer service levels for their customers.
Through customer input, industry expertise and a strong web development team, Premier EVR™ enables dealerships to reduce exceptions, process quicker and ensure their customers are able to drive away faster and happier. Additionally, dealers have access to 50 state title and registration services with DDI's Title & Registration Center, allowing them to service their customer no matter where home may be.
In addition to the EFS and ETR capabilities, DDI is also an Electronic Lien & Title (ELT) provider in Florida. The ability for used car dealers to consolidate vendors will be of tremendous benefit. If a dealer utilizes an outside lender and is requesting a lien notation on a title for a DDI ELT customer, notifications are automatically sent to the lender once the title application has been submitted. This seamless integration benefits both dealer and lender, and gives confidence to lenders regarding lien placement for collateral management.
DDI has been providing software services for government agencies and businesses since 1999.
For more information on the EVR program, or any of DDI's products, visit http://www.premierevr.com or contact Todd Phillips, Director of Sales at sales(at)dditechnology(dot)com.