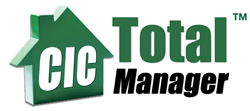 renters are able to pay their rent directly online at their convenience.
Los Angeles, CA (PRWEB) July 14, 2017
Contemporary Information Corporation™ (CIC™), the nation's leading provider of resident and employment screening since 1986, has released another enhancement to their cloud-based property management software, CICTotal Manager™. Alongside features like their automated billing capabilities and maintenance request system, the U.S. based firm has enabled ACH bank transfers for rental payments.
Within CICTotal Manager™'s tenant portals, where residents are able to view their tenant ledger and make online maintenance requests, renters are able to pay their rent directly online at their convenience. In order to make a payment, tenants will need their bank account details. ACH bank transfers have a small 0.8% fee (capped at $5.00 per transaction).
Alongside enabling online rental payments through ACH bank transfers, the subscription-based property management software provides additional capabilities like mass resident text messaging, a budgeting feature, an array of reports, marketing analytics and more. The software's cloud-based platform makes it easy to access property information on the go, and each staff member's accessibility can be tailored through user permissions. With the company's award-winning technical support and U.S. based staff, CIC™ promises to boost user's productivity and efficiency through their all-inclusive property management software.
A CICTotal Manager™ subscription is only $1 per unit per month (200 unit minimum) and is integrated with Contemporary Information Corporation's (CIC™) award winning tenant screening at a discounted rate of $14.95 per applicant. The company is also offering a free 30-day trial with zero setup fees for a limited time.
Schedule a demo now by visiting http://www.cictotal.com or call 800-288-4757 opt. 2.