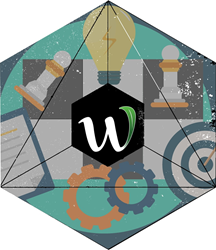 (PRWEB) July 16, 2017
The first time Google Search was launched on September 15th, 1997, making it 20 years old this year. The project was initially created to search through publicly accessible documents and databases with only written text.
Fast-forward to 2004, Google went public and began monetizing its pet project as a marketing tool. After the world markets collapsed in 2008, it created a power vacuum for many industries that were considered titans of industry (AIG, Ford, and GM). In essence, it shook the power struggle occurring between old world money (banks, insurance, manufacturers) and the new world (internet and technology based companies).
Before the dust settled, Google seized an opportunity from the chaos and pushed its novel product to companies and individuals world-wide. Their premise was for businesses to get more customers, lower costs to capture said customers, and the ability to track where that money was being spent to consumers. Between November 2008 and December 2009, Google quietly doubled its stock, thanks to one cornerstone product, Search Ads. This growth has yet to be repeated for Google in such a small amount of time. This event kick-started the industry and has been dominating ever since.
As late as 2016, 55% of people didn't know which snippets on Google search were paid ads.
To this day, search ads are one of the most trusted forms of advertising for consumers and advertisers, due to their simplicity, transparent consumer intent, and incognito serving capabilities. Advertisers love them so much that it has become a standard practice for internet news agencies to dedicate entire press rooms for changes occurring to important products. The power behind search is immense, if not unstoppable. Google Stock is at its highest peak ever witnessed (993.27 , May 26,2017) and has increased over 100 points in the span of a month and a half (April – May, 2017).
Dispensing with the background and coming back to the main point, it wouldn't make sense for Google, who has dedicated 20 years to the Search Ads project to fizzle and fade. This is where display ads come in. Despised by advertisers and consumers for years while being advantageous to Google (allowing them to reach a wider audience for less money).
Online banner ads, mobile phone ads and digital pop-ups all round out the least trustworthy format when it comes to decision making. All three of them at their core are display ads. So how in the world would this come to be?
Pricing, Timing, Relevance & Reach.
Display ads through the AdWords Display network have been neglected for a long time, primarily because they were too expensive. Google couldn't guarantee that the ad was served to the consumer, making advertisers question, "So what did I really pay for?"
In addition, the timing was off because you didn't have a phrase or keyword to learn what the user was doing on a site prior to them seeing your display ad.
The relevance was not there because of the latency within marketing departments amongst the designers and operators.
Finally, the reach was a concern because of the manipulation occurring on the AdSense program. This was during the infancy stages of Google's own Android project, which has been battling an established competitor in Apple for mobile dominance.
All of that is beginning to change, hence this article. Google took notice of the inflating CPC prices. They tried to stem the tide with its acquisition of YouTube in 2006. However, a decade later, this has yet to show any advantage because YouTube has its own PR mess, costing millions in loses.
Coming full-circle, Google began slowly and quietly turning its focus to an old piece of inventory, Display Ads. In 2010 Google AdWords unveiled its "remarketing program."
This new program allowed advertisers to follow consumers with either a text ad or a display ad. Eventually this was followed up with a revamp of the Analytics program which had the capability of creating remarketing lists to use within the AdWords program seamlessly. WebCroppers spokesman, Eugene Feinman, gave a little background on the shift based on his company's experience with it.
"The move to allow Analytics to control remarketing lists was something that would increase relevancy (what demographic profile does the consumer belong to) as well as timing (you could exclude whoever you wanted to) – further settings on the AdWords side were expanded to help control the timing and relevancy as well. Frequency capping was introduced so that the consumer does not receive banner blindness. Responsive ad creation was created to form a bridge between text and display and also alleviate the need for extensive communication between the designers and the AdWords/Analytics teams. This would allow for rapid – event oriented marketing that would boost relevance in the eyes of the consumer without increasing the workload for the advertiser." - Eugene Feinman
The price for display has always left an undesirable effect compared to Search Ads because of a general lack of trust from both consumers and advertisers. It got to the point where Google recently settled a lawsuit for wrongfully placed display banners on "parked websites" (error pages that still contained an AdSense code).
One look at the pricing provided by WordStream, a service that allows you to analyze your PPC efforts, shows a tremendous decrease in the average cost per click across most industries, great news for consumers and advertisers.
In the health industry alone, there is a differential of 653% on prices between display and search. Granted, with Search Ads you can see intent behind the consumer within 24-48 hours based on the queries. But with the expansion of Analytics, you can create the same understanding by having the right employee or agency pulling the important data for your business to create a user profile. Information such as demographic, gender, age, and ad placement exclusions/inclusions only increase the effectiveness of these lower prices.
The last obstacle to hurdle would be "reach" (the number of people that see an advertisement or message). Google search is where people go to find anything and everything. Each second, Google processes over 40,000 search queries (roughly 3.5 billion searches per day and 1.2 trillion searches per year worldwide). This number is growing every day. For display to be able to compete with such a large audience, it needs to be three sided, having good format, device-friendly, and easily automated.
On October 24th, 2016 AdWords unveiled their latest display format which is a hybrid of text and display to satisfy the recent trend. This includes webmasters who contain responsive websites that change the layout based on the size of the device it's displayed on. This move for responsive ads is aimed at solving the format, device, and automation problems needed to overtake Search. Until just recently, Display Ads were missing a major factor, control. "Who should decide what format to display and on what device?" and "What point does the data dictate a change when it sees a drop in consumer interaction with the ad?"
To resolve these issues, Google unveiled the concept of machine learning and artificial intelligence into its new tool "Google Attribution" on May 23, 2017 at its annual Google Marketing Event. This will help alleviate any relevancy and timing issues that a Display inventory would run into. By allowing machines to make the decisions based on user engagement, it allows Google to tackle avenues of inventory it has never been able to tap into with search.
Google Search is dying and many advertisers are still plunging their resources solely into this one avenue. Others have already diversified their marketing portfolios, getting with this Display Ad trend. Your business might be experiencing a period of stagnation because of this. If you need helping getting up-to-date with Google's latest structure, then reach out to one of the paid media experts at WebCroppers for a free consultation and account audit at 480-659-5240.