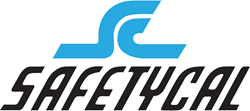 SAFETYCAL® has created dispensary products intended to help protect businesses and customers
EUGENE, OR (PRWEB) July 14, 2017
SAFETYCAL® released a new line of medical and recreational marijuana dispensary signs and label products for the ever-growing number of locations licensed and approved to sell marijuana.
SAFETYCAL® created a special selection of signs and labels for marijuana dispensaries, retail stores, grow facilities, and testing labs. Where applicable, these products follow strict state guidelines on wording and layouts. The offering represents a small sampling of signage available for these types of locations - custom options are available.
Nearly 30 states, including District of Columbia and Puerto Rico, have enacted laws to legalize various marijuana practices. The estimated size of the legal U.S. marijuana industry (both medical and recreational) in 2016 sits at over $7 billion – a boost of more than 25% over the year 2015 - 2017 is seeing similar trending. This substantial increase is linked to massive growth in Colorado, Washington, Oregon, and other states expected to approve both medical and recreational use.
"SAFETYCAL® has created products intended to help protect businesses and customers. Medical and recreational marijuana is legal in most of the United States and continues to expand. It's important that SAFETYCAL® stands ready to assist as these new business thrive," said a company spokeswoman.
Visit https://www.safetycal.com/store/safety-signs-and-labels/dispensary-signs for more information.