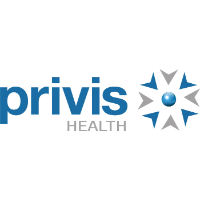 Raleigh, North Carolina (PRWEB) July 16, 2017
Privis Health is honored to be a 2017 corporate sponsor and support member hospitals and special guests that attend the NCHA summer conference, "Preserving the Healthcare Safety Net"
Privis Health understands the importance of supporting and participating in local community and state conferences. This is a great opportunity to work with local providers and contribute to the national movement towards value based healthcare. The Privis team will provide attendees the opportunity to view our platform and how the solution connects a diverse and virtual care team with one shared care plan to coordinate health care and drive positive outcomes.
ABOUT Privis Health
Privis Health offers a comprehensive data-driven program including proactive team-based service models and a structured approach to a transformation network that balances local innovation, enterprise priorities, and a supportive technology platform. These assets can assist a health system in delivering effective preventive services, improve the health and well-being of the population they serve, control growth in healthcare expenditures, and continuously improve its programs from what it learns.
Privis Health's care management platform meets the challenges of transitioning from a fee-for-service payment model to value based delivery models. An intuitive interface helps providers coordinate services seamlessly with a dynamic goal oriented shared care plan that addresses the medical, social, behavioral, and economic issues that are so fundamental to health and wellbeing.
For further information, please contact
Sindy Von Bank | 303.947.0442 |Email svonbank(at)privishealth(dot)com
Website http://www.privishealth.com