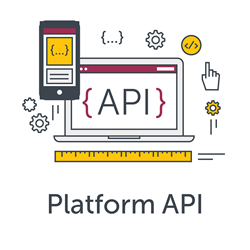 The last thing you need is an API failure or data breach to bring your project to a halt, and your company to its knees.
Sausalito, California (PRWEB) July 18, 2017
Mobile commerce continues to expand rapidly into a variety of arenas; both cloud based as well as new hardware areas. With over 1.3 billion debit and credit card accounts globally, opportunities for new payment mechanisms are unlimited.
In this fast growth environment, the ability to quickly test new API's and onboard payment partners is a serious challenge. Accelerating time-to-market for new applications and services is a priority and having the right test and certification strategies can be a major advantage. To meet this growing need, Ascert has expanded test capabilities via its Ascertified Portal, which provides a flexible cloud based testing environment for QA, development, and certification testing.
"The last thing you need is an API failure or data breach to bring your project to a halt, and your company to its knees," says Paul Springston, Ascert's Director of Professional Services. "With Ascert's Ascertified testing technology, you can put your APIs through all the paces by checking the security of your REST and SOAP transactions, without incurring risk of failure and costly delays."
Based on our popular VersaTest technology, Ascertified is a subscription fee service that offers affordability and rapid start-up for new testing environments. API testing, EMV test certification, automatic error identification, and a fully functional testing sandbox, are just a few of the services available through Ascertified.
Ascert's VersaTest family of testing and certification products can assist any organization looking to add increased value to their operations. To find out more about Ascert products and standard test interfaces visit the Ascert web site or contact a local Ascert office.
About Ascert:
Ascert is recognized as a leading provider of premier testing software solutions. Ascert was founded in 1992 to provide automated software testing solutions that help companies measure the performance, reliability and scalability of their mission-critical back-end servers and applications. With over 100 clients worldwide, Ascert's products and services are used at some of the world's most successful companies.
Off-the-shelf simulators include solutions for EFT testing, POS testing, stress testing, ATM testing, Fraud testing, IFX testing, EMV/chip card testing, ISO8583 testing and 3270 & 6530 terminal testing. Ascert's custom simulators have been used for testing air traffic control systems and biometric payment systems. Ascert delivers flexible solutions that are either customer site installed or accessed via Ascert's Remote Testing Services. Ascert's products assist testing professionals across industry segments to better manage their testing processes and environments through an end-to-end tool set.
For inquiries in the Americas and Asia-Pacific:
Dr. Richard B. Greene, DBA
Ascert, LLC
759 Bridgeway
Sausalito, CA 94965, USA
Telephone: 1-415-339-8500
Toll Free:1-877-ASCERT-IT Fax: 1-415-339-8501
E-mail: info(at)ascert(dot)com
http://www.ascert.com
For inquiries in Europe, Middle East, and Africa:
Mike Wainwright
Ascert, Limited
3rd Floor Signet House
49 - 51 Farringdon Road London EC1M 3JP England Telephone: +44 (20) 7488 3470
Fax: +44 (20) 7488 3477
E-mail: ukinfo(at)ascert(dot)com
http://www.ascert.com