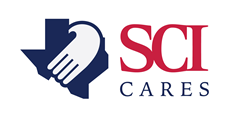 Once their veterans become less intimidated and have achieved a comfort level of operating technology, half the battle is done.
Austin, Texas (PRWEB) July 17, 2017
1.5 million—that is the number of veterans making the transition to civilian life over the next 3-5 years, according to the American Council on Education—this number is 30% higher, due to military drawbacks in the middle east and certain defense spending cuts.
In partnership with Family Endeavors, Southern Careers Institute spearheaded a free Basic Computer Bootcamp in June to provide transitioning veterans instruction on how to navigate modern technology, get comfortable in preparing a resume, and use the internet to search and apply for jobs.
The free 3-day, full-time immersive program, part of Southern Careers Institute's SCI Cares Initiative, increased computer proficiency skills like navigating the internet and developing understanding in word processing programs like Microsoft Word.
"In their transition process, Family Endeavors acknowledges that their veteran demographics have not been trained on technology or have used it consistently in their daily lives in the streets," says Richard Abrams, Executive Director of Military Operations at Southern Careers Institute (SCI). For transitioning veterans, "the phase of applying and navigating through the maze of social services on the web is intimidating and many times depressing. Once their veterans become less intimidated and have achieved a comfort level of operating technology, half the battle is done."
"It was hard to adjust out here." says Robert Delacruz who served 2 terms in the Air Force before working temporarily as an assistant warehouse manager. He said he learned computers on the job and did not continue to advance his skills once he was on the career hunt once again. Delacruz is one of the 16,000 annual veterans that participate in the SCI Cares Basic Computer Bootcamp.
"It's really good for someone who's terrified of computers," says Jerrel Serrel, former Air Force veteran, who also went through the program. "This is a good program to get started and get that fear out of the way."
And as for Delacruz, who's currently homeless, but who also attended the bootcamp, he admits that "there was a fear that I was going to be way behind on my computer skills, but as they started showing some basics, I thought, oh, it's not…really intimidating…I know it's possible."
The program launched in June at the Southern Careers Institute San Antonio North campus, with the expectations of expanding it to more cities throughout central and south Texas.
About Family Endeavours
Family Endeavors is a national non-profit that combats homelessness and unemployment, and provides services such as child care and abuse, disabilities, and education, among others for the San Antonian veteran community and their families. https://www.familyendeavors.org/
About Southern Careers Institute
Southern Careers Institute was founded in 1960 in Austin, TX. Since opening its doors, SCI has expanded its facilities to include seven campuses located in Austin, Brownsville, Corpus Christi, Harlingen, Pharr, San Antonio (North Campus), and San Antonio (South Campus) plus virtual courses offered online. SCI has offered medical and business programs since 1992, and today, SCI offers a variety of programs in the fields of medical, pharmacy, business, technology and trades. In 2016, SCI launched SCI-tech Academy, a collection of career training programs focused on the technology sector which offers programs online as well as at several of SCI's campuses.
Southern Careers Institute has also developed a laser focus on making students more marketable with customized and employer tailored programs. We call our approach The SCI Edge, and it makes our students as competitive as those of any accredited colleges or technical schools in Texas.
For more information on SCI Cares, the Basic Computer Bootcamp or other inquiries, please contact:
Adrian De La Garza, Executive Director of Marketing and Analytics
Southern Careers Institute
512-437-7543
adrian.delagarza(at)scitexas.edu
http://www.scitexas.edu/
SOURCE Southern Careers Institute