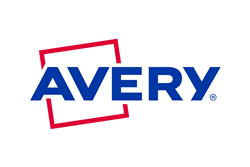 Brea, California (PRWEB) July 17, 2017
Avery Products Corporation, the world's largest supplier of labels, specialty converted media and software solutions that enable short-run digital printing, announced today, on World Emoji Day, the launch of its new Peek a View™ product line featuring emojis. Avery, a leader in durable back-to-school supplies, introduces the trendsetting binders and matching dividers to let students express their creativity and personalities while keeping their schoolwork organized.
The unique Peek a View binders feature a variety of fun, expressive emoji cover designs of people, dogs and cats that students can customize to fit their mood. They simply choose a free template at avery.com/bts to personalize, print and insert into their binder cover. To complete their back-to-school notebook, students can also add coordinating Reversible Fashion Dividers (5-tab set) from Avery that offer extra style and even more organization. Like all Avery products, the binders and dividers are backed by the company's "Hassle-Free Product Replacement Guarantee." Avery will gladly replace any of its products that do not provide complete satisfaction.
According to emotional marketing platform Emogi, nearly 92 percent of online consumers use emojis on a regular basis. With approximately six billion exchanged daily across the globe, the new product line from Avery promotes this universally used form of communication while encouraging self-expression and personality.
"Kids are not afraid to showcase their individuality, and we think they'll enjoy being able to personalize their Peek a View binder to fit their current mood," said Christine Peebles, Group Product Manager, Avery Products Corporation. "Whether they're feeling excited or nervous about the new school year, our binders give students a new and fun way to express themselves in and outside of the classroom, with the durability and quality that parents love and trust."
The Avery Peek a View product line is now available at ecommerce sites and retail stores nationwide. To learn more or to find a retailer near you, visit avery.com/bts.
About Avery Products Corporation
Avery Products Corporation is the world's largest supplier of labels, specialty converted media and software solutions to enable short-run digital printing in businesses and homes alongside complementary products sold through distributors and mass market retailers under the Avery® brand. Avery Products Corporation, a division of CCL Industries, is based in Brea, California. For more information about Avery products, visit avery.com.
Avery and all other Avery brands, product names and codes are trademarks of CCL Label, Inc. All other company and product names may be trademarks or service marks of their respective owners.
About CCL Industries
CCL Industries employs more than 20,000 people operating 154 production facilities in 36 countries on 6 continents with corporate offices in Toronto, Canada, and Framingham, Massachusetts. CCL is the world's largest converter of pressure sensitive and extruded film materials for a wide range of decorative, instructional, functional & security applications for government institutions and large global customers in the consumer packaging, healthcare & chemicals, consumer electronic device and automotive markets. Extruded and laminated plastic tubes, folded instructional leaflets, precision decorated and die cut components, electronic displays, polymer bank note substrate and other complementary products and services are sold in parallel to specific end-use markets.
Media Contact
Avery Products Corporation
714-674-8500
press(at)avery.com