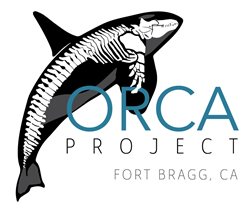 You don't need a particular expertise to join our team, just an inquisitive mind, a love of bones, a penchant for puzzles, and a collaborative spirit.
Fort Bragg, California (PRWEB) July 17, 2017
Noyo Center for Marine Science in Fort Bragg, California is launching an ambitious new program as part of their Orca Project this summer. Dubbed "A Killer Experience on the Mendocino Coast", the Orca Articulation Workshop is slated for July 17-August 12 with a wide variety of options for participants aged fifteen and older. A mixture of art, science and engineering, workshop attendees will work with three master articulators to re-assemble a 26-ft Orca skeleton, bone by bone.
The Fort Bragg Orca was found on the beach at MacKerricher State Park, just north of the city in April 2015. Orca beach stranding is rare, with fewer than 30 skeletons on display worldwide. When complete, the Fort Bragg Orca will be the largest Orca skeleton on display in North America and second largest in the world.
Researchers from The Marine Mammal Center, California Academy of Sciences, Humboldt State University, and College of the Redwoods determined that the stranded Orca drowned from having been entangled in the fishing line from a crab pot. Jeffrey Jacobsen, a biology instructor at Humboldt State University, helped to orchestrate the salvaging and storing of the bones. The Noyo Center for Marine Science decided to make the tragic loss a part of their educational mission to find solutions and explore how to live in a sustainable way for all life on the Mendocino coast.
Three master articulators, Lee Post, Mike deRoos and Michi Main will lead workshop participants through the process of articulating the skeleton bone by bone. As the group builds the skeleton, they will learn about whale anatomy, habitats, communities, ecosystems, and conservation strategies.
"You don't need a particular expertise to join our team, just an inquisitive mind, a love of bones, a penchant for puzzles, and a collaborative spirit".
Many activities are scheduled during the summer, including Science Fridays every Friday from 6:00-7:30 PM. The public is invited to drop in for informal science talks beginning Friday, July 21 with an evening featuring the three distinguished workshop leaders.
Mike deRoos and Michi Main of Cetacea, Inc from Salt Spring Island, B.C., Canada have elevated the science of marine skeleton articulation to an art form with their lunge-feeding blue whale skeleton on display at the University of British Columbia's Beaty Biodiversity Museum.
Lee Post, known as "the Boneman," has written a series of manuals explaining how to clean, prepare, and articulate different animal skeletons in a simple step-by-step manner for anyone interested in building a museum quality skeleton on a limited budget. Lee will also teach a 12-hour intensive Scientific Illustration Workshop July 24-27, where participants will learn how to convert an object from nature into a high-quality ink illustration.
"It doesn't take an artist. Some of the best illustrations have been created by students who were positive they had no talent for drawing", says Post.
This is the second time the Noyo Center has worked with the three workshop leaders, who articulated two sea lion skeletons now on display at the Crow's Nest on the Fort Bragg Coastal Trail. "When we did the first project, It felt like we were family right away," says Sheila Semans, Noyo Center Executive Director, "it's great to have the team back together for this summer's events".
Other workshops will include a Discovery Camp for kids aged seven to twelve July 17-21, a Bone ID Day July 29, and a Coastin' it Camp August 1-3 for youth aged eleven to fifteen. See a complete schedule of events here.
The Noyo Center for Marine Science is a developing project that will be located on 12 acres adjacent to recently protected coastal lands, partnering with Noyo Headlands Park to lead redevelopment of a 400-acre former timber mill site spanning more than three miles of Fort Bragg's rugged coastline. The mission is to advance understanding of the marine world and to inspire future generations of ocean and environmental leaders, modeling the example of indigenous coastal cultures who were able to utilize resources in a sustainable manner from forest to sea; from redwood forests to kelp forests.
The Noyo Center plans to maintain an ethic of sustainable design, operations and programming, with a Marine Research and Discovery Center complex featuring state-of the art laboratories, an interactive public learning center, and a restored 73-foot blue whale skeleton.
"It will be exciting to see kids and adults learning in our tech lab and seeing a skeleton become fully articulated with 3-D Technology. They literally will be able to take the skeleton and put on the muscle layer, then the skin, transforming bones into the living creature they see in a photo or video," says Semans.
The Orca Articulation program is available on a sliding scale basis at $50-$200 a day, or $250 a week for a 6-day week. Register online at NoyoCenter.org or call 707-733-6696 for more information.