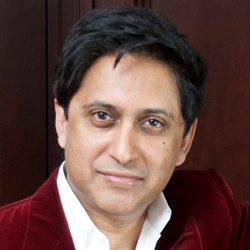 Los Angeles, CA (PRWEB) July 15, 2017
The new book "Tinker Dabble Doodle Try" from Harvard Psychiatrist and cutting edge brain researcher Srini Pillay M.D. is accumulating extraordinary praise from media throughout the world. (https://drsrinipillay.com/resource/tinker-dabble-doodle-try/)
The book, which focuses as a road map to discovering why we "unfocused" and more importantly, how to harness the mindset to become more innovative and less stressed in the boardroom, living room, or classroom.
In less than a month, extraordinary praise has greeted the book's release:
"Pillay's effortless writing style, combined with an excellent balance of popular psychology and self-help, makes this a helpful read for those who enjoy a light dive into psychology with practical applications." —Library Journal
"Tinker Dabble Doodle Try masterfully guides us to become the conductor of our own neural symphony. By developing routines that deliberately oscillate between focus and strategic distraction, we become more fully present in the moments that matter most to us, decreasing our perceptions of stress and aligning the brain and body in healthy harmony. I'm excited to schedule even more Tinker-time in my day, and to have scientific validation to post on the door when I'm in my self-induced time out." –Heidi Hanna, New York Times bestselling author of Stressaholic
"This book is that rare combination of fascinating narrative and practical prescription. It not only gives you license to step off the hamster wheel of focus, focus, focus, but it will show you how to strategically and productively do so." – J.J. Virgin, New York Times bestselling author of The Virgin Diet
"This brilliant book shows how to harness a hidden neurological process that taps into our creativity, simultaneously reducing stress while boosting our productivity at work. When you learn how to manipulate your brain to alternate between intense concentration and deliberate mind-wandering you'll solve problems more quickly and experience more satisfaction in life." – Mark Waldman, co-author How God Changes Your Brain
A fascinating tour through brain wavelengths and rhythm, mindsets, and mental relaxation, TINKER DABBLE DOODLE TRY demonstrates how specific kinds of planned unfocus stimulate cognitive calmness, jumpstart productivity, enhance innovation, inspire creativity, improve long-term memory, and, of course, help you stay on target, such as:

Tinkering with ideas and with things releases your mind to wander from a state of stuckness into a possibility frame of mind, triggering neural connections and new insights.
Dabbling in a new endeavor—whether a hobby or fantasy—disrupts your habitual and reactive thinking, helping you find new solutions to old problems.
Doodling can help you tap into another brain frequency to remove obstacles and create opportunities and inspiration.
TINKER DABBLE DOODLE TRY will change how you think about daydreaming, relaxing, leaving work unfinished, and even multitasking. It's the perfect time to challenge yourself to a new mindset and allow yourself to discover a new way to tackle your everyday cognitive challenges.