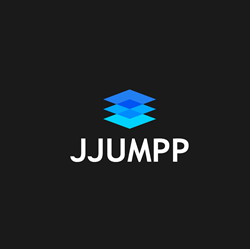 It truly helps a business gain control of its online presence. We listed and got to work creating what the market needed.
(PRWEB) July 17, 2017
JJUMPP Software unveils a new product today called the JJUMPP Springboard. The Springboard is an interactive dashboard that combines every facet of a business's online presence. It integrates a company's Google Business Listing, social media, online reviews, and website analytics. There are two main functions of the new software: it collects and displays data, and it publishes brand information.
The JJUMPP Springboard is a powerful tool for every business. For small businesses, the software is a strategic resource for analyzing their social media, Google Business Listing, and review management strategies. Enterprises and franchises benefit from the same knowledge, plus the software is capable of handling multiple locations. Essentially, the Springboard is a comprehensive tool for analyzing and building an online presence. Through data and increased visibility, business owners are better prepared to navigate a mobile and digital business world.
"There are no words that adequately describe my excitement about releasing the JJUMPP Springboard," says CEO Chad Ingram. "It truly helps a business gain control of its online presence. We listened and got to work creating what the market needed."
The Springboard integrates four separate elements: social media, directory publishing, review management, and website analytics.
Social media links a business's Facebook, Instagram, Twitter, and YouTube accounts to the Springboard. Each different platform displays data such as likes, views, and followers. Users can also post directly to several of the platforms and interact with their audience through comments and likes.
With directory publishing, the user can edit their Google Business Listing and publish the same information on 70+ online directories. The Springboard tracks actions from the Google Business Listing like click-to-call, directions, website clicks, and profile view.
Business owners can manage their reviews directly from the Springboard. That includes responding to individual reviews and generating new reviews through personal invitations to customers.
Finally, the Springboard integrates with a user's Google analytics to show relevant website data.
Not only is the system a powerful hub of online management, but it is a compelling decision informing tool. The Springboard stores data so users can see changes over days, weeks, and months. A business owner can see whether they are getting more phone calls, website views, social media likes, etc. When the data is interpreted together, the business owner starts to see the story of their online presence.
JJUMPP Springboard assists business owners in their pursuit of a meaningful online presence. More information such as pricing, functionality, and application of the Springboard is available at jjumpp.com.