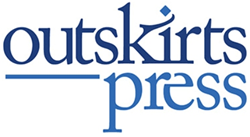 "We take care of uploading all your books to the Kindle Bookstore and setting up your new product page so you can sell your collection in one place. We even create unique cover art just for this bundle."
Denver, CO (PRWEB) July 18, 2017
Outskirts Press, the #1-rated self-publishing company according to Top Consumer Reviews, has introduced a product that will help self-publishing authors instantly convert book-buying consumers to repeat customers. The new Amazon Kindle Ebook Box Set removes the barriers to multiple book purchases by bundling two or more related e-books into a convenient box set that readers can purchase in a single click.
The art of selling often boils down to one primary rule: Make it easy for shoppers to buy. The Kindle Ebook Box Set from Outskirts Press does just that, according to Outskirts Press Executive Vice President Kelly Schuknecht.
"The Amazon Kindle Ebook Box Set works similarly to how other Outskirts Press Kindle Ebook Editions do," she said. "We take care of uploading all your books to the Kindle Bookstore and setting up your new product page so you can sell your collection in one place. We even create unique cover art just for this bundle."
Whether an author has an Amazon Kindle book series or simply wants all their ebooks packaged for loyal readers, the Amazon Kindle Box Set from Outskirts Press can help increase sales by bundling all of them for easy, one-stop buying.
For more information about self-publishing and book marketing services from Outskirts Press, visit the company at http://www.OutskirtsPress.com.
About Outskirts Press, Inc.: Outskirts Press helps authors develop and publish high-quality books by offering exceptional design, printing, publishing, distribution, and book marketing services. Top Consumer Reviews ranks Outskirts Press #1 because they are passionate about delivering outstanding customer service, affordable pricing, industry-leading royalties, and a team of hands-on, U.S.-based publishing experts. At http://www.outskirtspress.com authors can publish their book, their way, today.
# # #
Outskirts Press, Inc., 10940 S. Parker Road, #515, Parker, CO 80134
http://outskirtspress.com 1-888-OP-BOOKS