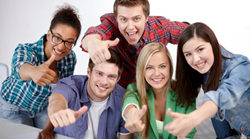 They're on time, they pay attention to detail, they do the work they committed to, and they're efficient and friendly. I would give them an A rating
Chicago, Ill. (PRWEB) July 17, 2017
Fresh Tech Maid (http://www.freshtechmaids.com) is proud to announce that they have been recognized as a 2017 Chicago Best Pick cleaning service provider for the seventh consecutive year by BestPickReports.com.
This year's Best Pick qualifying reviews highlight Fresh Tech's high-quality cleaning services, impressive ease-of-scheduling, consistent professional attitude, and open communication, along with their commitment to chemical-free cleaning.
"They're on time, they pay attention to detail, they do the work they committed to, and they're efficient and friendly. I would give them an A rating," noted one review on the Fresh Tech Maid Best Pick Report.
The Best Pick designation is awarded annually to companies featuring outstanding levels of customer satisfaction in the Best Pick Reports guide of local home service providers. Best Pick companies must meet the highest level of certification available for their industry, along with scoring in the top percentile for service quality based on individual satisfaction interviews and homeowner evaluations.
2017 represents the seventh consecutive year that Fresh Tech Maid has been recognized as a Best Pick for the Chicagoland area. Fresh Tech Maid provides personalized home cleaning programs designed for parents, moms, pet owners, allergy sufferers, seniors, and residents of high-end apartment buildings.
"Since our founding, we've been committed to providing only the highest quality cleaning service possible, so it's great to see our effort validated again through hundreds of positive customer reviews and our selection as a 2017 Best Pick," said Wells Ye, President of Fresh Tech Maid, "We're proud to continue to take the stress out of cleaning as a trusted partner to families and companies throughout Chicago and the Northwest suburbs."
Fresh Tech Maid is a member of the Association of Residential Cleaning Services International (ARCSI) and has earned its Residential Cleaning Seal of Excellence. Fresh Tech Maid also holds an A+ rating from the Better Business Bureau.
The full 2017 Chicago Best Pick Report, including the Fresh Tech Maid profile, can be found at http://www.bestpickreports.com/housecleaning-services/chicago/northwest-chicago-suburbs/fresh-tech-maid
About Fresh Tech Maid
Fresh Tech Maid is a leader in cleaner and healthier chemical free house cleaning in Chicago and the northwest suburbs. Located in Chicago, Evanston, and Arlington Heights, IL, Fresh Tech Maid has been designated as the "Best Pick of Maid Service" in Chicago and its northwest suburbs by the Best Pick Report for the 7th time. Visit https://FreshTechMaids.com/ or just call 847.392.0888.