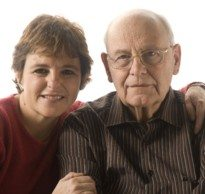 The phase III part plans to enroll 450 chemotherapy-naive [mesothelioma] patients...
Raleigh, NC (PRWEB) July 17, 2017
A multicenter trial of the oral drug nintedanib with pemetrexed/cisplatin chemotherapy for pleural mesothelioma recruiting new mesothelioma patients. Surviving Mesothelioma has more on the trial and the results so far. Click here to read the article now.
According to a summary of the clinical trial in Clinical Lung Cancer, nintedanib blocks the effect of a protein that promotes the new blood vessels that mesothelioma tumors need to grow and spread.
"The phase III part plans to enroll 450 chemotherapy-naive patients, who will be randomized to receive pemetrexed/cisplatin on day 1 and nintedanib or placebo on days 2 to 21, for a maximum of 6 cycles," writes Italian researcher Giorgio Scagliotti of the University of Turin, one of the researchers involved in the nintedanib study.
Mesothelioma patients who are eligible to continue the trial after the initial six chemotherapy cycles will have the opportunity to stay on a "maintenance dose" of nintedanib to keep the cancer from coming back.
"This is a great opportunity for certain mesothelioma patients, given that preliminary data showed that patients on this treatment combination had more than four months more of progression-free survival than those on placebo," says Alex Strauss, Managing Editor for Surviving Mesothelioma.
To read more about how nintedanib is thought to work and about the ongoing clinical trial, see Study to Test New Three-Drug Treatment for Pleural Mesothelioma, now available on the Surviving Mesothelioma website.
Scagliotti, GV, et al, "LUME-Meso: Design and Rationale of the Phase III Part of a Placebo-Controlled Study of Nintedanib and Pemetrexed/Cisplatin Followed by Maintenance Nintedanib in Patients With Unresectable Malignant Pleural Mesothelioma", March 22, 2017, Clinical Lung Cancer, Epub ahead of print, http://www.sciencedirect.com/science/article/pii/S1525730417300876
For more than a decade, Surviving Mesothelioma has brought readers the most important and ground-breaking news on the causes, diagnosis and treatment of mesothelioma. All Surviving Mesothelioma news is gathered and reported directly from the peer-reviewed medical literature. Written for patients and their loved ones, Surviving Mesothelioma news helps families make more informed decisions.