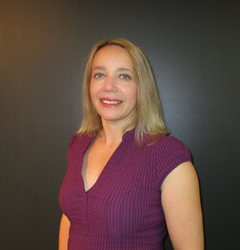 Harlow, UK (PRWEB UK) 17 July 2017
Haag-Streit UK (HS-UK), the leading manufacturer and distributor of gold-standard optometry and ophthalmic equipment, is pleased to announce the appointment of Erika Poole in the role of Marketing Co-ordinator. She will be taking over the duties of Rebecca Seymour, while she is on Maternity Leave.
Erika will be responsible for the coordination of all HS-UK marketing projects and the management of the company's social media channels, PR and advertising campaigns.
Erika comes to Haag-Streit with over 15 years of marketing experience, gained in the technology and entertainment fields. Her previous roles cover the whole of the marketing mix, from advertising and PR to live events and sponsorship.
Sharon Mills, HS-UK Marketing Manager, said, "We are delighted to welcome Erika to Haag-Streit UK. Erika was the ideal candidate for this role, due to her previous experience, and we look forward to having her as part of the HS-UK Marketing Team."
Speaking about her appointment, Erika said, "I am very excited to start my new role at HS-UK. I'm eager to learn about a new and exciting field and am prepared for the challenges that this integral role will bring."
For more information on Erika's appointment, please call Haag-Streit UK on (01279) 883807 or email info(at)haag-streit-uk.com
For news media enquiries, please contact:
Erika Poole
Marketing Co-ordinator
Email: epoole(at)haag-streit-uk.com
DDI: 01279 456260