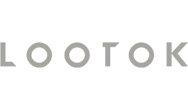 Recruiting the best minds in the risk and resiliency industry, supporting local languages and bringing in specialized skillsets is all a part of our business model
New York, NY (PRWEB) July 18, 2017
Lootok, a leading crisis management and business continuity consulting and technology company, and Andersen Steinberg, an executive search and recruitment firm specializing in risk and resilience, announced a new strategic partnership today. The new alliance will give Lootok an even deeper level of expertise and global resources.
Creating a fully outsourced crisis and business continuity program often requires a global team of highly specialized professionals, and Lootok's hiring process has always adhered to the most rigorous standards. That thoughtful process can sometimes be time-consuming, a necessity that must be balanced with a need for rapid scalability. The new partnership allows Lootok to achieve that scalability while maintaining the highest level of quality.
"To meet the demand for fully outsourced crisis and business continuity programs, Lootok needed a model that allowed us to deploy the right resources in record time," said Sean Murphy, CEO of Lootok. "Recruiting the best minds in the risk and resiliency industry, supporting local languages and bringing in specialized skillsets is all a part of our business model. With a global network and a reputation for attracting the finest risk talent, our alliance with Andersen Steinberg gives us the ability to achieve that rapid scalability while accessing the finest talent, while bringing world-class service to our clients."
Both firms have kindred corporate philosophies and a deep understanding of the value that quality talent brings to clients, culture, and profits. "What matters to Lootok, also matters to Andersen Steinberg," said Murphy. "When companies call on Lootok to manage their crisis and business continuity programs, Lootok becomes their global team, and the right resources are critical to the success of the program.
In managing a program, Lootok brings together management of technology, training, awareness, messaging, reporting, rollout, and support. A diverse group of specialists is essential, and team members may need to be fluent in multiple languages, understand a niche area of supply chain risk, or have deep knowledge of a specific technology. Andersen Steinberg specializes in finding talent that meets those unique criteria.
Together, the partnership gives Andersen Steinberg the opportunity to place the next generation of leaders in global risk, while giving Lootok the ability to scale their innovative services that have transformed the industry over the last ten years.
To learn more, visit Lootok.com and AndersenSteinberg.com.
About Lootok:
Lootok is a business continuity and crisis management consulting and technology firm headquartered in New York City. Lootok teams with global executives to transform risk programs through design, technology, and legitimate engagement. Lootok builds programs by facilitating learning and collaboration around the planning process and through activity-based training to deliver high-quality, actionable plans. By taking the time to understand organizations, Lootok looks beyond the boilerplate to build a program that reflects your organizational culture, structure, and geopolitical risks.
About Andersen Steinberg:
Andersen Steinberg specializes in recruitment in the areas of strategy, technology advisory, and risk and resilience. The firm has dedicated teams for each market, years of experience, and extensive client and candidate networks which they leverage for each search. As a quality-driven agency, Andersen Steinberg focuses on and depth of service, flexibility, and understanding client needs, while offering services in retained and contingency search, executive search and career management, freelance contractor recruitment, board member appointment, and employee attrition advisory.