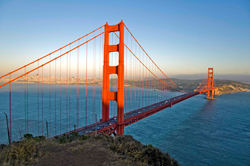 San Francisco, CA (PRWEB) July 18, 2017
The two and a half day conference draws in hundreds of attendees with a lineup of the nation's top industry professionals providing balanced perspectives and updates on the hottest topics in asbestos and toxic tort litigation. The conference's carefully designed agenda includes renowned plaintiff and defense attorneys, in-house counsel, insurance professionals, judges and industry experts.
Conference Chairs:
Perry J. Browder, Esq., Simmons Hanly Conroy LLC, Alton, IL
Nina Lynn Caroselli, Esq., Chief Operating Officer, Executive Vice President, The RiverStone Group, Manchester, NH
John B. Manning, Esq., Manion Gaynor & Manning LLP, Boston, MA
Joseph F. Rice, Esq., Motley Rice LLC, Mt. Pleasant, SC
Panel discussions will focus on:
National Trends Driving Asbestos Litigation
Mesothelioma Update and Lung Cancer Update
The Judicial Roundtable
Mock Trial Presentations Before Live Jurors
The Most Active Jurisdictions and Emerging Jurisdictions
Evaluating Industrial Hygiene Conclusions
In-House Counsel and Insurance Perspectives
Update on Talc Litigation
Settlement Dynamics and Negotiation Strategies
The conference also includes a Women in Business Lunch which has become a Perrin Conferences' signature event that features compelling discussions and is always well-attended.
In addition to exclusive learning, information sharing, and networking opportunities, CLE Accreditation and CE Adjuster Accreditation for this conference will be provided as requested by attendees, including an hour of ethics.
For more information, registration and hotel accommodations, please visit http://www.PerrinConferences.com.
***
About Perrin Conferences
As the leading national provider of joint plaintiff/defendant litigation conferences, Perrin Conferences offers comprehensive and specialized continuing legal education (CE/CLE) in an atmosphere of learning, networking and sharing. The company's conferences attract influential leaders and foremost talent in the legal industry to discuss current topics in litigation through mock trials, presentations and webinars, setting the standard in professional litigation education and networking.