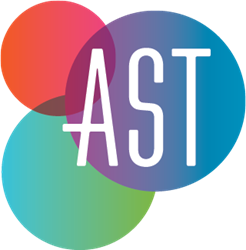 We are excited to partner with AFC to expand our services in Chicagoland
(PRWEB) July 18, 2017
Autism Spectrum Therapies ("AST") is excited to announce the acquisition of certain assets of Autism Family Centers ("AFC") of Illinois. Through this partnership, AST now offers center-based services in Winnetka, Chicago's West Loop, and Northbrook, as well as home-based services across Chicago and the Northern Suburbs.
Justin Funches, VP of Operations for AST commented, "We are excited to partner with AFC to expand our services in Chicagoland. Lauren Rabin and her team have created a great organization and we are excited to continue their legacy of providing excellent comprehensive care to children with autism and their families."
With four centers across Illinois and Michigan, this partnership solidifies AST's commitment to providing high-quality services in the Midwest. AST also offers services in Arizona, California, Washington, New Mexico, Maryland and Louisiana.
About Autism Spectrum Therapies:
Autism Spectrum Therapies (AST) is committed to helping children succeed in school and in life. Rooted in Applied Behavior Analysis (ABA), the strongest and broadest evidence-based approach, AST offers the most clinically appropriate and effective services within a family-friendly environment to infants, children and adults. Working in families' homes, communities, schools, and AST Learning Centers, AST addresses all developmental needs, including language development, social skills, and building independence across the lifespan. Employing the finest clinicians including an unmatched number of Ph.D.'s (10 and growing) and over 90 Board Certified Behavior Analysts, AST continues to grow nationally in applied clinical and research communities. Explore their website, http://www.autismtherapies.com, and discover how Autism Spectrum Therapies is helping individuals with autism achieve their full potential.
AST is part of the Learn It family of companies. Learn more about these companies at http://www.learnitsystems.com/family