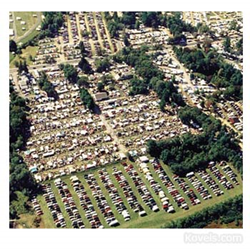 Cleveland, OH (PRWEB) July 18, 2017
Summer is the season for flea market festivals and events. With sunny weather and vacation days in mind it's not too late to catch some of the upcoming markets that are worth a trip. These spectacular markets come around a few times a year, and each is renowned for its size, variety of antiques and collectibles, negotiable prices and popularity among both locals and tourists. The list is in order by date.
1. Long Beach Antique Market
Veterans Stadium, Long Beach, California
Third Sundays: August 20, 2017
The Long Beach Antique Market calls itself "The Flea Market with Style." Over 800 sellers feature a huge selection of antiques, collectibles and everything chic, cheap, unique and vintage, all at bargain prices. Find collectibles, home decor, jewelry, furniture, vintage clothing and more. The sale is spread out over 20 acres at the Veterans Stadium in Long Beach. Come rain or shine. Admission is $6 (6:30 a.m. until 2 p.m.), early admission (5:30 a.m. until 6:30 a.m.) is $12. Shop until 3.
2. 127 Corridor Sale
Michigan to Alabama
August 3 to 6, 2016
Called "the world's longest yard sale," this 690-mile flea market starts five miles north of Addison, Michigan, and ends at Gadsen, Alabama! It's headquartered in Fentress County, Tennessee. The sale features the eclectic collections of individuals, families and groups, and vendors decide their own hours during the days of the sale. The event attracts buyers and sellers from across the U.S. to wander country roads, meet new people and buy unique goods. Americana at its best.
3. Scott Antique Market
Fayette County Fairgrounds, Washington Court House, Ohio
August 25, 26 and 27, 2017
Friday 9 a.m. to 5 p.m., Saturday 9 a.m. to 5 p.m., and Sunday 10 a.m. to 4 p.m.
Scott Antique Markets is a 3-day event held at the Fayette County Fairgrounds. Dealers are packed into the county fairground's buildings and lawns, for indoor and outdoor shopping that showcases everything from paintings, silver and maps to furniture, rugs, instruments and much more. Scott's also has shows in Atlanta and Columbus, Ohio. The shows are advertised as "America's Favorite Treasure Hunt!"
About Kovels.com
Kovels.com, created by Terry Kovel and her daughter, Kim Kovel, provides collectors and researchers with up-to-date and accurate information on antiques and collectibles. The company was founded in 1953 by Terry Kovel and her late husband, Ralph. Since then, the Kovels have written some of America's most popular books and articles about antiques, including the best-selling Kovels' Antiques and Collectibles Price Guide 2017. The website, Kovels.com, online since 1998, offers more than a million free prices, and includes a free weekly email, "Kovels Komments." It gives readers a bird's-eye view of the market through the latest news, auction reports, a Marks Dictionary, readers' questions and answers and much more.
Contact Information:
Liz Lillis
216.752.2252
Pr(at)kovels(dot)com